A batch of photos starring the Sony Xperia Honami and the iPhone 5 leaked less than a day ago, but it turns out there's one more photo that's the most interesting of the bunch. It's a presentation slide that touts the Honami's 4K video recording capabilities.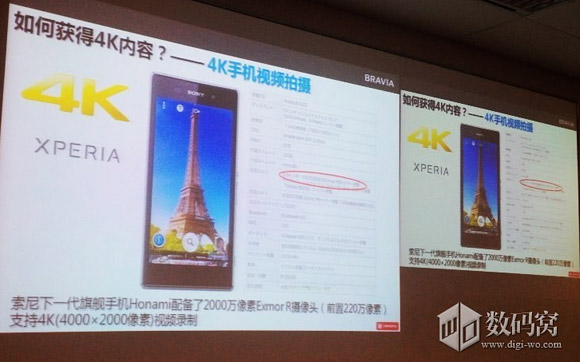 4K video has 4000 x 2000 resolution according to the slide (though standard is 4096 x 2160). That's a lot – it will require a very capable chipset (the Snapdragon 800 officially supports the resolution), a capable sensor (the Honami is using a 20.7MP 1/2.3" Exmor R sensor and G lens) and tons of storage.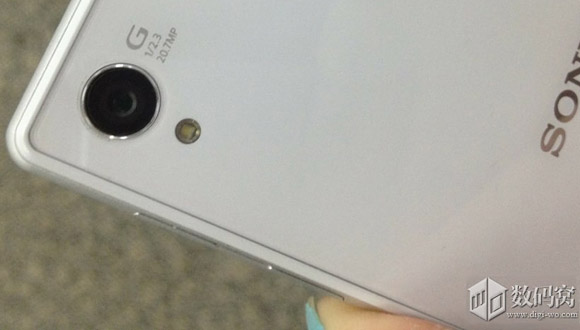 This isn't the first time we're hearing the 4K video capture rumor, but seeing it up on a slide gives it some credibility. If this rumor pans out, Sony will be able to claim a smartphone camera first at the Berlin event on September 4.
Thanks to everyone who sent this in!
Source (in Chinese, requires login)
s
common man only 500-600 usd , u want slomo in 4K camera?? get real...why dont u buy nex-fs700 thats the real 4k camera
J
whatever you all haters says.. i will buy this honami for sure.. you all haters always complain and insulting.. why don't you all just respect the technology development from whatever brand it is
D
But i want to know the fPS rate in 4k video....
ADVERTISEMENTS