We know Sony is having a PlayStation event next month on the 7th, where the company is expected to announced the update to the current PS4, the PlayStation "Neo". However, it seems Sony might have yet another console to announce that day.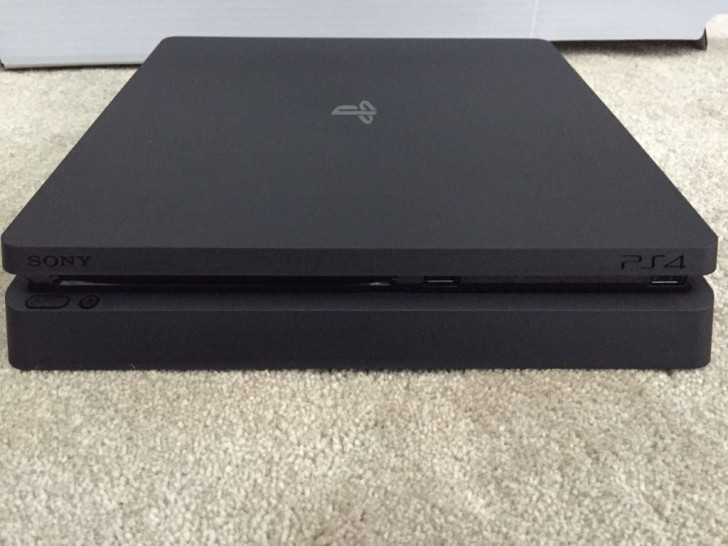 Just like the PS2 and PS3 before it, the PS4 will soon be available in a slimmer variant. Unlike the Xbox One S that is drastically smaller than the Xbox One, the slim isn't significantly smaller, since the original PS4 is quite compact to begin with.
The new console features more rounded edges but maintains the slanted design of the current model, with the slit running alongside. On the front are mechanical keys for power and eject, with two USB ports. On the back are the power, HDMI, AUX, and Ethernet ports. Gone is the optical audio out port, which means the only way to get digital audio out of the PS4 now is through the HDMI connector. This is a rather annoying omission and would make some of the optical audio accessories incompatible.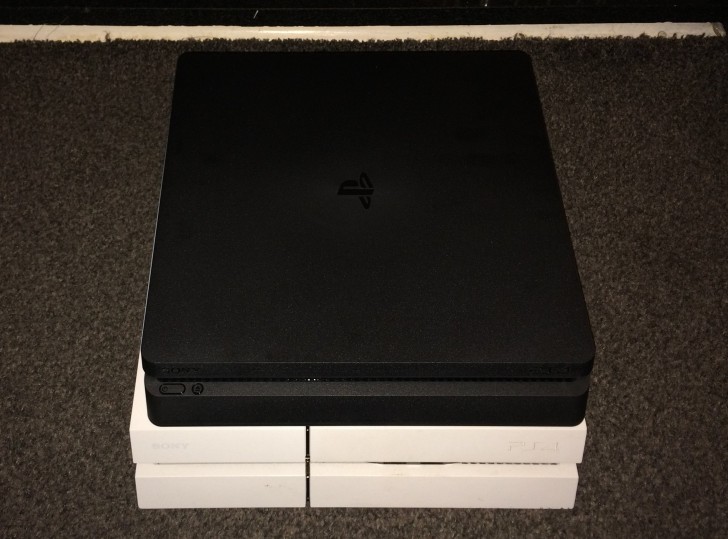 Other than that the console seems to be identical. Unlike the Xbox One S, it doesn't seem like the slimmer PS4 has any additional capabilities such as 4K video support or HDR. The model in the leaked images has 500GB storage and it's likely this variant will be limited to this storage, with only the more expensive "Neo" model coming in higher capacity variants, although going by previous PlayStation designs it shouldn't be too difficult to replace the hard drive inside yourself.
That's all we know for now. We should find out more, including the price, which is likely going to be lower than the current PS4, during the event next month. Check the link below for way more images.
M
I've heard they will release both ps4s this fall and the main reason sony didn't fully showcase their soon to release neo and slim is because they wanted to avoid direct comparison with the superior xbox counterparts, and they would only unveil once ...
?
I don't think they were prepared for it at all. I think the Scorpio's extra GPU horsepower and the One S' extra capabilities has backed Sony into a corner that they won't get out of for at least a year... Unless they start releasing incremental hardw...
?
It's a massive ask. Even with the 'Neo' and the more graphically powerful 'Scorpio' (in terms of TFLOPS anyway) it's still a massive massive effort and games will take even longer for release because of the optimisation that will have to take place. ...