Final words
Sometimes we fall into a vicious cycle of waiting for upgrades. Waiting for an expensive flagship to come down in price is smart, but in the meantime a new, hotter device comes along and we start wondering if we should maybe wait a bit longer and get that one instead.
Other times we know what we want right out the gate and head to the checkout quickly. Inevitably, buyer's remorse starts to creep in after. We're sure we're not alone in this and what we've found is that it helps to be well prepared - to know what's out there, how much similar devices cost and what's around the corner.
That's exactly the goal of this smartphone buyer's guide, we did most of the heavy lifting in terms of research with cheat sheets for each phone. You just have to figure out what you want and how much you are willing to pay for it.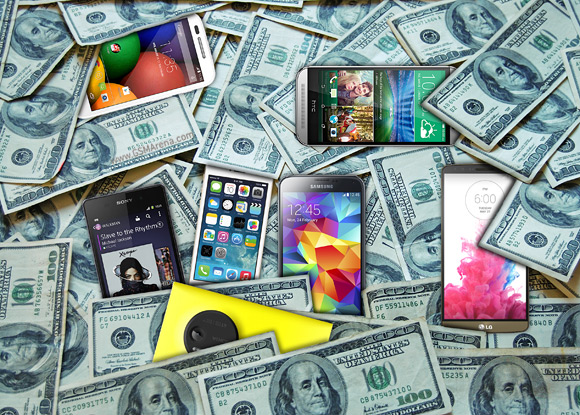 This guide also contains a few helpful tips, things a sales assistant might not mention. We've reviewed many of the devices on the list so you can go into as much detail as you want. Another helpful tool is the Compare link under a phone's picture - it allows you to put two phones head to head and we used it extensively while preparing the guide.
Even with all this info it could be difficult to judge the merits of some devices. Like, are €20 more worth it for a slightly better screen? And how much is slightly, anyway? For devices we've reviewed you can look at the bottom of the specification page for a summary of test results and links to more info - we test the screens, cameras, chipsets, audio and battery - which can help you out if you don't have an opportunity to see the device in person.
One last bit of advice - the phones are listed by price category, but with Black Friday and the holidays incoming, some (especially older) devices can move down a category for your specific market. Not to mention all the carrier deals. As usual, prices can easily vary by €20-€30 between stores so it always helps to shop around a bit (especially helpful on the low-end).
We hope you've enjoyed the latest edition of our Smartphone buyer's guide and you've already picked your new smartphone. If not, well, make sure you can check back for next edition, due sometime in February next year.