€500-€600
In this chapter, we ended up leaving more on the cutting floor than promoting to recommended status. It was usually one of two things - we already covered a more affordable phone that's almost as good or a niche device without mass appeal.
The Nexus 6P by Huawei improves on the Moto Nexus with an all-metal body and added fingerprint scanning (legend has it the Nexus 6 fingerprint was dropped at the last moment). The QHD AMOLED is smaller, despite the name the phone has a 5.7" screen. You get to keep the stereo speakers (not the basic water resistance, though).
The new 12.3 camera is amazing for low-light photos and videos thanks to its large pixels (1.55µm), even though it lost the OIS functionality. You get a much more capable 8MP selfie camera too (up from 2MP).

Huawei Nexus 6P
Pros
Cons

Metal body
5.7" AMOLED screen with 1,440 x 2,560px resolution (518ppi)
Android 6.0 Marshmallow
Octa-core processor; 3GB RAM
32GB/64GB/128GB storage
12.3MP f/2.0 camera; 2160p videos; 8MP selfies
3,450mAh battery (74h Endurance)
LTE (300Mbps)
Fingerprint reader
Stereo speakers

No microSD slot
Screen colors not calibrated to AMOLED gold standard
4k videos suffer from poor auto focus

Review
The Samsung Galaxy S6 edge+ is a late 2015 addition to the S6 family. It draws the same comparisons with the Galaxy S7 edge as the S6 did with the S7. Sure, grab the S7 edge if you can afford it, but that will be almost €200 more.
You still get a brilliant, curved Super AMOLED screen of QHD resolution, slightly bigger to boot (5.7" vs. 5.5"), a capable camera and a fast chipset. Not as capable and as fast, but the differences don't always justify the price premium.
You suffer from the usual S6 issues, though, no microSD slot and sealed battery. So consider the Galaxy Note 4 as an alternative - more affordable, no such issues, but not quite as attractive (the curved screen is unique to look at).

Samsung Galaxy S6 edge+
Pros
Cons

Metal frame and a curved screen
5.7" Super AMOLED display with 1,440 x 2,560px resolution (518ppi)
Android 6.0 Marshmallow
Octa-core processor; 4GB RAM
32GB/64GB storage
16MP f/1.9 camera with OIS; 2160p videos; 5MP selfies
3,000mAh battery (83h Endurance)
LTE (300Mbps)
Optional dual-SIM
Fingerprint reader
Heart rate sensor

No microSD slot
No water resistance like S7 edge
More expEnsive than Note 4

Review
Xiaomi was last seen in this guide with the Mi 4s, but the Xiaomi Mi 5 is a phone that can truly challenge the 2016 flagships and it comes at a 2015 flagship price.
It has a metal frame and a brilliant 5.15" screen, 1080p (for all the difference it makes at this size), a Snapdragon 820 chipset like the Galaxy S7, a 16MP f/2.0 camera with OIS and 2160p videos, fingerprint reader on the front, curved glass on the back, plus excellent battery life.
There's no microSD slot though, we found the 128GB model closer to €500 than €600. It's video recording that's the real issue - we were shocked at how bad the 1080p videos were (4K are okay) and the poor audio recording.

Xiaomi Mi 5
Pros
Cons

Metal frame
5.15" IPS LCD screen with 1,080 x 1,920px resolution (428ppi)
Android 6.0 Marshmallow
Quad-core processor; 3GB/4GB RAM
32GB/64GB/128GB storage
16MP f/2.0 camera with OIS; 2160p videos; 4MP selfies (UltraPixel)
3,000mAh battery (92h Endurance)
LTE (300Mbps)
Dual-SIM
Fingerprint reader

No microSD slot
Poor 1080p videos and audio recording

Review
€500-€600 phones we skipped and why
What is Sony doing? The Xperia Z5 hoverс just over €500, but it's a small upgrade over the Z3+, which wasn't good enough to pick over the Z3. Is the Z5? Well, we start with the same 5.2" 1080p screen (brighter, though), same IP68 water resistance, battery life is better than Z3+ not as good as Z3.
Sure, the new 23MP camera is better, but continues to exhibit the traditional Sony issues - corner softness, plenty of digital noise, overall not a huge improvement over the older Z3 camera (video stabilization at 1080p is better, but at this price we can have OIS).
Then there's the Xperia X, supposedly the replacement of the Z-series. Early indications were that it will cost around €600 when it launches, but for whatever reason that hasn't happened yet. Launching late will undoubtedly hurt the phone's sales (even if it launches at a more reasonable price) and, how do we put this tactfully, it's just worse than the Z5.
No, really. You get a 5" 1080p screen (what is this, 2013?) and while the 23MP camera sounds the same as the Z5, it won't record 2160p video. It's not the Snapdragon 650's fault, so we're not sure what happened. This is a midrange chipset, by the way. We'd pick it over the Snapdragon 810 in the Z5, but why is this even a discussion (for this much cash Snapdragon 820 was to be expected).
Oh, and you don't get water resistance. Stereo speakers sure, but no IP68. A snazzy 13MP selfie camera with a 1/3" sensor (the size of the main sensor in the iPhone 6s!), but we still can't shake the feeling that Sony is self-sabotaging itself with that pricing strategy.
Let's change topic - how about those 6" screens, you a fan? Because we have a trio that might interest you. First off, the Samsung Galaxy A9 has a beautiful all-metal body and a 6" 1080p super AMOLED.
Or you can have a Huawei Mate 8, also metal with 6" 1080p screen. The A9 has a mid-range chipset so we can understand how its 13MP camera is capped at 1080p, but Huawei's Kirin 950 is a high end chipset and yet the 16MP camera can't do 2160p either. Both cameras have OIS, by the way. You also get sizable 4,000mAh batteries and 100+ hour Endurance rating.
Wanna go bigger? We can go bigger! The Huawei P8max has a whopping 6.8" screen (still 1080p). It uses an older Kirin and its 13MP OIS-enabled camera records, you guessed it, 1080p videos.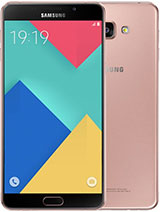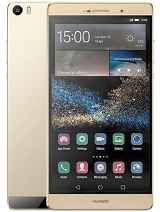 Samsung Galaxy A9 (2016) • Huawei Mate 8 • Huawei P8max
The Microsoft Lumia 950 XL offers a saner 5.7" AMOLED screen and it has QHD resolution! Wait until you hear the 2160p mode of the 20MP camera (with optically stabilized Zeiss lens) too!
We have this one below the fold, because we're not sure about the longevity of the Windows 10 Platform. After years of struggling to take up any significant market share, we're starting to see app developers call it quits. So we're a little hesitant to commit flagship money to the platform.