Introduction
It's been a few months since our previous Smartphone buyer's guide and the mobile market has shifted significantly since then. It's a buyer's market as they say, cheap phones have become better and flagships have become cheaper.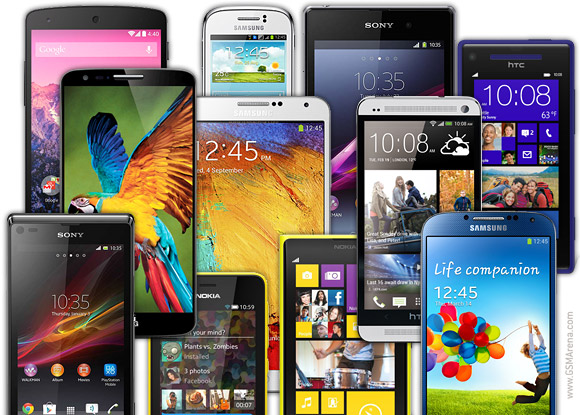 There aren't many new devices on the list - "new" both as in new to the guide and as in new to the market. Q3 is traditionally low on new launches so that's no surprise. But some old devices have dropped significantly in price, making them a killer deal.
Even flagships have tumbled down in price since their Q1 introductions. For the first time the buyer's guide will not have a €500+ chapter as there's almost nothing there. Here are shortcuts to the five price segments we've covered if you've already set your budget.
We don't recommend feature phones any more, smartphones have found such great utility in our daily lives that it's detrimental to not have one. And it's not like you can save money by going feature phone, the Under €100 category will point you to some very affordable but capable devices.
The €100-€200 category is where smartphones become good enough, most people will perhaps get a phone on this list. There's LTE, 1080p video, big screens and multiple SIMs so it's not difficult to find something to suit your needs.
Shrewd shoppers know that at launch phones carry a premium that sheds off with time. About a year later is about the ideal compromise between a low price and a device that's not too old in terms of tech. In the €200-€300 you can find a number of premium minis and phablets from 2013.
€300-€400 gets you a flagship from late last year or even a 2014 model as you get closer to the upper range of the price segment.
The €400-€500 segment houses the flagships that are yet to slip under €400 but it may not take them long. Still if money is no object and you went the best of the best you have to splurge some extra cash or wait a while longer.
Note that IFA is days away and we'll be seeing plenty of new devices pouring in and probably launching within the month. Mostly flagships as lower-profile devices get launched without much fanfare but you might want to hold off on hitting the Buy button for a week or two just to be sure.
You can read this buyer's guide page by page or jump straight to a price segment. If you do that, make sure to check the one below and above it - you might find a cheaper option that works just as well for you or a lot more functionality for not much more cash.
D
After a to long wait I am 19 hours into being able to boost my second phone is a Nexus 5 my pride and joy is my OnePlus One .... First none stock android phone I have had.....its like being reborn .....I can not get my Nexus X Sim accepted ..... B...
x
I would say that htc One E8 is the best budget flaggship one could ask for! M8's sibling and the most premium and latest phone one can buy in around 30-32k
T
Actually it is true - better than leaky Android with security issues and riddled with spyware.