Conclusion
If you've read through the pages and wonder why we missed the iPhone, the answer is simple - the new one drops on September 9 and now is the worst time to buy an iPhone 5s. Wait a couple of weeks as the iPhone 6 is set to be a major upgrade and even if you don't fancy getting one, its introduction will surely drop the price of the current models. As for the iPhone 5c, well, we always thought it was overpriced, especially so outside the US.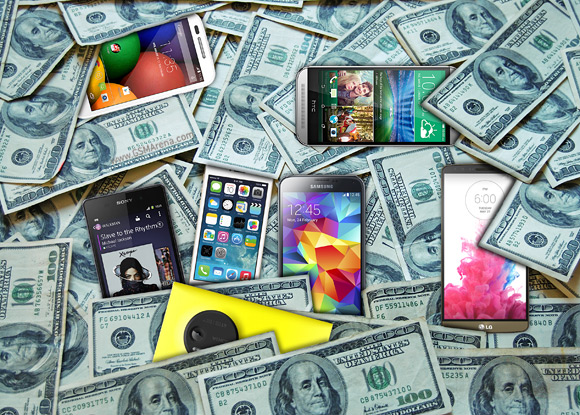 As for the other two major platforms, predictably it's Android that powers the bulk of the phones but Windows Phone has a few good offerings too. It all falls on Nokia as other companies have neglected WP development for a while and the Microsoft-owned maker is badly lacking in mid-range phones (both of which may be changed with Microsoft dropping the licensing fees). IFA may even bring new announcements in this direction but for now it's either entry-level or pricy flagship if you want a Windows Phone handset.
BlackBerrys are missing from the recommendations as they are not priced competitively enough against Android and WP to compensate for their relative lack of apps.
"Android" is often used as a common category but the reality is quite different - there are so many manufacturers, each putting their own spin on the platform. Less popular brands are especially strong under €200 and often offer more bang for the buck than similarly priced Samsung/LG/Sony phones.
The big makers have embraced the cheaper segments too and offer a mixture of older devices and ones specifically targeting that price range. Unless you're a tech geek or view the phone as a status symbol rather than a tool, a sub-€200 will probably serve you just fine.
Even the expensive devices aren't actually all that expensive any more - for the first time since we started these buyer's guides there is no €500+ chapter. The iPhones fall there but as we already discussed, now is not the time for them.
The Androids and Windows Phones all slot under the €500 mark, the LG G3 even drops into a category below that. You can bet these devices will be even cheaper come Christmas but you don't have to wait that long either, prices are more than reasonable right now.
You may want to wait for certain devices though, it's not only the iPhone that's getting replaced in September. A new Galaxy Note and Xperia Z3/Z3 Compact are in the cards, mid-range Nokias as well. You wouldn't want to find out that the new phone has just the feature you wanted or that the old one suddenly dropped in price, right after you bought it.