Phones with super large screens
Yeah, sure, big screens have become a norm these days and it has become increasingly hard to find compact handsets. But what if you need a pocketable tablet? What if you need a true phablet? Well, although limited, there are some options on the market with huge screens that you should consider.
We picked just three phones in this category going over the 6.6-6.7-inch barrier and two of them are rocking OLED screens.
Good: Display, battery life, stereo speakers, super affordable
Bad: The camera software needs some work, no Gorilla Glass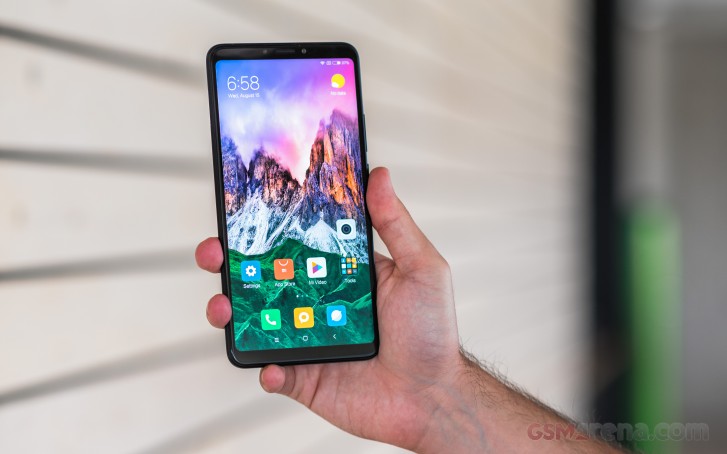 Let's start with the most affordable option of them all - the Xiaomi Mi Max 3. Besides using it for cutting board, the other potential uses for this handset include watching videos and it's a delight, especially with those stereo loudspeakers. Browsing is another activity being well-suited for the 6.9-inch diagonal and the best part is that it can last you long enough with its humongous 5,500 mAh battery.
The downside is that Xiaomi doesn't say anything about Gorilla Glass being used for the build, which means that there's no additional resistance to drops and scratches, which, let's face it, will eventually happen given how unwieldy this device is.
Good: Display, battery life, fast charging
Bad: Nighttime camera performance, no EIS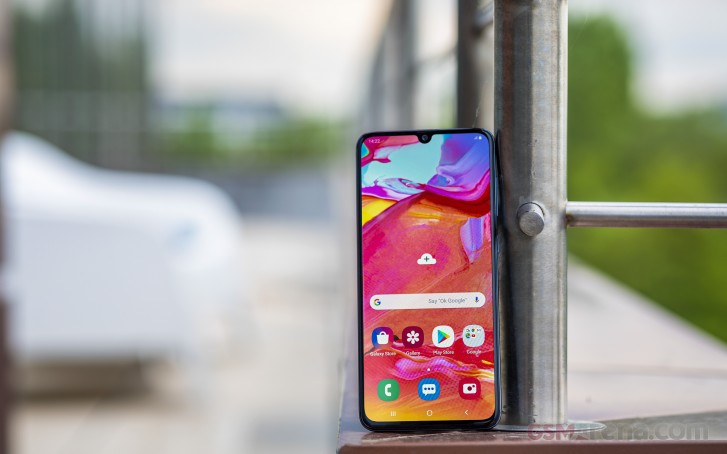 The Samsung Galaxy A70 has one of the largest AMOLED panels on the market right now so it's only natural to be more expensive than the Mi Max 3. Still, you are giving away about 0.2" but this Samsung midranger has a lot to offer in return.
Naturally, the AMOLED screen is just awesome, it has excellent battery life with USB Power Delivery support for fast charging, good camera performance during the day and it has audio jack and microSD card support. You do have to get over the fact that this phone doesn't do very well in poorly-lit scenarios, though, and videos are not stabilized.
Good: Huge OLED screen, long battery life, great camera
Bad: Proprietary memory cards support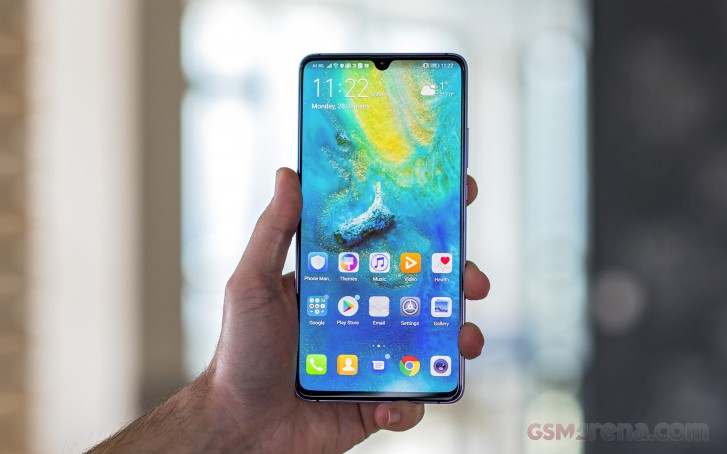 And now we are in flagship territory. The Huawei Mate 20 X probably holds the largest OLED panel in a mobile device right now - aside from tablets, of course. It's also one of the best camera phones in existence so you can get two birds with one stone. Battery life is also admirable.
Nevertheless, if you are planning on keeping your movie collection on the phone, because that's what this huge screen is all about, you will have to look for NM cards instead of the standard microSD memory cards. And the former are not only hard to find but tend to be more expensive too.