All-rounders
Arguably, this is the most important category in this buyer's guide because this selection of smartphones delivers the best bang for your buck. This is where you will find the most feature-packed or just the best value smartphones money can buy.
Or if you are confused by the over-saturated smartphone market and you are not exactly sure what phone you want to get, this list will dial it down to only a couple of choices worth considering when looking for a good display, long battery life, stellar performance and great camera quality.
Good: Display and a notch-less one, battery life, fast charging, camera, price/performance ratio
Bad: No microSD card slot, limited availability, no NFC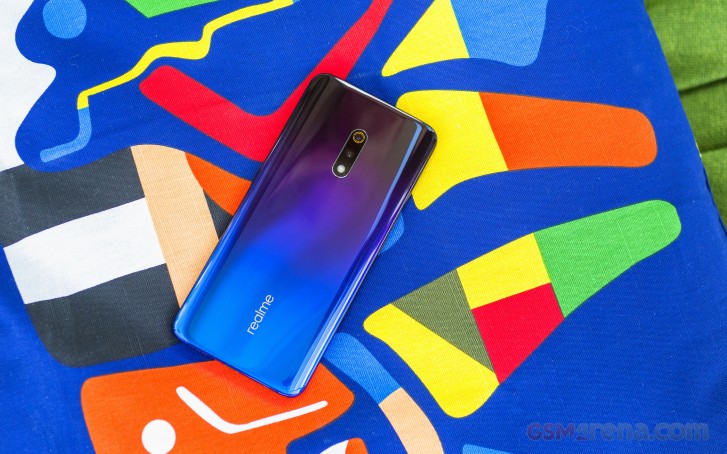 This phone from Realme is just too good to be true. It's so unreal that it defies the laws of the smartphone market. We have almost no complaints about the handset. The only two downsides are the lack of microSD card slot and the rather limited market availability, although we expect the device to go global in the following weeks or months.
Anyway, the Realme X checks all the boxes - amazing price/performance ratio thanks to the Snapdragon 710 chipset, full-screen OLED without notches or cutouts, excellent battery life, fast charging, excellent camera performance, and catchy design. It just has it all.
Good: Build quality, battery life, camera, performance
Bad: No native 4K video recording, no NFC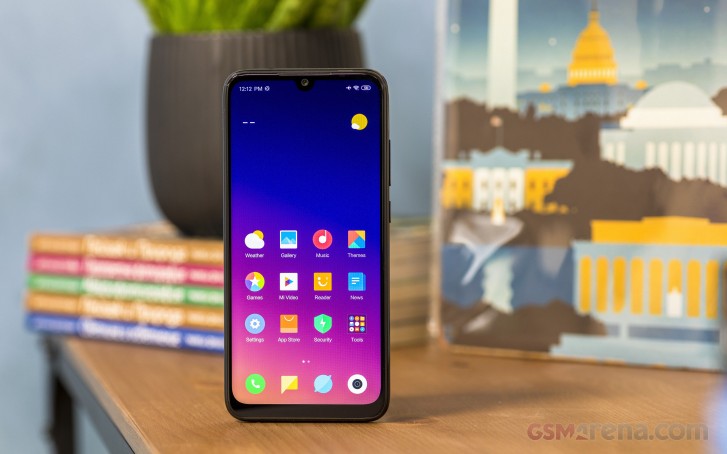 And, of course, we are running back to the Redmi Note 7 - the people's champion. It covers all the basics without asking too much in return. We were particularly delighted by the build quality, camera, and battery life. Those were the pillars upon which the Redmi Note 7 was built.
A bit of nit-picking now - the native app doesn't shoot videos in 4K even though the main sensor and the Snapdragon 660 SoC support it. You can go around this by downloading a third-party camera app that supports 2160p recording. Also, there's no NFC, which is odd as it has become a standard communication protocol for mobile payments these days.
Good: Design, price/performance ratio, battery life, fast charging, full-screen AMOLED
Bad: No microSD
UPDATE: Since the K20 Pro's global availability is still in question, we opted for the standard K20/Mi 9T instead. It offers just as good value for your hard-earned money, nonetheless.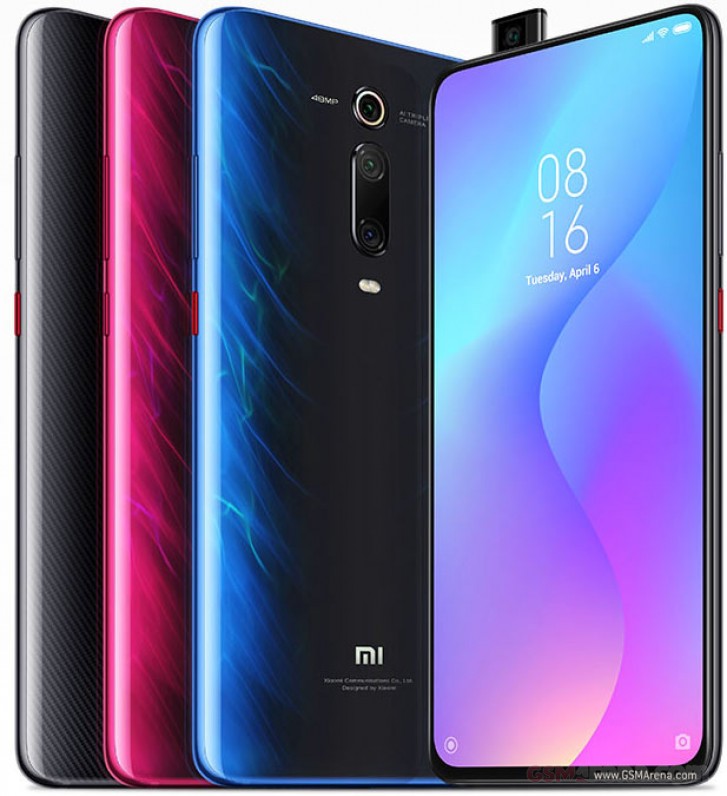 Redmi's first flagship device is probably the most disruptive handset released so far this year but we should give credit to the mainstream Redmi K20 as well. We still haven't had the chance to test it out, but by just looking at the specs sheet, we can tell it's going to be a beast at an absurdly low price. The brand new Snapdragon 730 chipset will most likely deliver all the performance you'd need without the cost of efficiency. The under-display fingerprint is on the list of features as well as the pop-up camera mechanism, which in turn means a full-screen OLED screen - no notches, no cutouts.
For now, however, there's limited availability but it will soon change. It's known as Redmi K20 in China and other markets but Xiaomi has officially confirmed that it's beginning the global rollout under the Mi brand as the Mi 9T. That's one hell of a midranger too look forward to. The only thing missing from the recipe for a flawless all-rounder is the absence of microSD card slot.
Good: Cool flip camera design, battery life, camera, price/performance ratio
Bad: LCD panel instead of OLED, no telephoto lens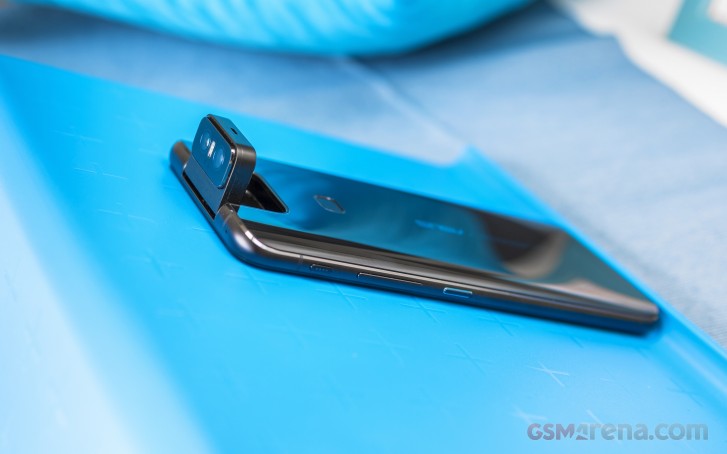 The Asus Zenfone 6 might not have a spot among the top flagships, but it deserves to be included on the all-rounders' list. Even though not an OLED, the IPS panel is pretty good, packs plenty of horsepower under the hood, delivers great camera performance and it can last you more than a day on a single charge. What's more to ask from a phone that costs €500. And if you are reading this a month or two from the initial release date, it may have gotten even cheaper. It sure is a great bargain.
Good: Screen, battery life, fast charging, price/performance ratio, stereo speakers, fast UD fingerprint reader
Bad: No microSD card slot, no ingress protection, no 3.5mm audio jack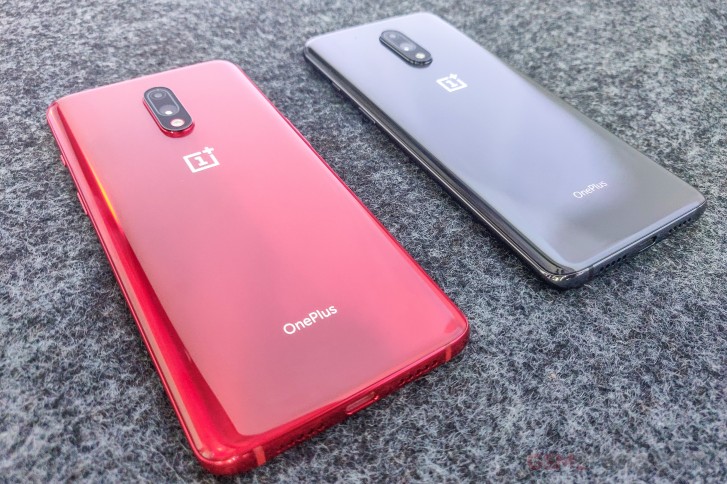 With all the hype around the OnePlus 7 Pro, everyone forgot about the OnePlus 7. The more affordable device shouldn't be overlooked as it's still a flagship-worthy handset and costs just a little more than the Asus Zenfone 6 while borrowing some of the OnePlus 7 Pro's features.
We've got the same blazing-fast under-display fingerprint reader, flagship SoC behind the wheel, big and bright OLED, stereo loudspeakers and presumably great battery life. Given that it's built on the OnePlus 6T platform with some tweaks, we expect it to fix the issues its predecessor had. Well, maybe not all as there's still no official ingress protection, no microSD card slot and no 3.5mm audio jack.
Good: Screen, battery life, fast charging, price/performance ratio
Bad: No microSD card slot, no ingress protection, no 3.5mm audio jack, no OIS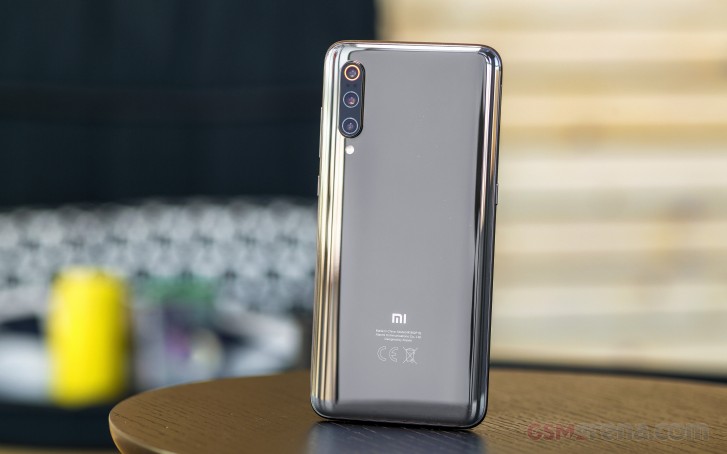 The Xiaomi Mi 9 may not be considered a full-fledged flagship device by most, but that doesn't mean it doesn't have a great value proposition. Snapdragon 855 chipset, capable camera setup, a great OLED screen with a tiny notch, great battery life, and fast 27W fast charging. It undercuts even the Zenfone 6 when it comes to pricing.
So if you are not all that invested into the microSD card support or the lack of audio jack isn't that big of an issue, you can't go wrong with the Mi 9. The price will probably continue to drop in the following weeks and months while its value proposition continues to grow.
Good: Screen, battery life, price/performance ratio, compact, camera, microSD slot, 3.5mm jack
Bad: The Night mode isn't on par with the competition, no fast charging, awkwardly placed fingerprint reader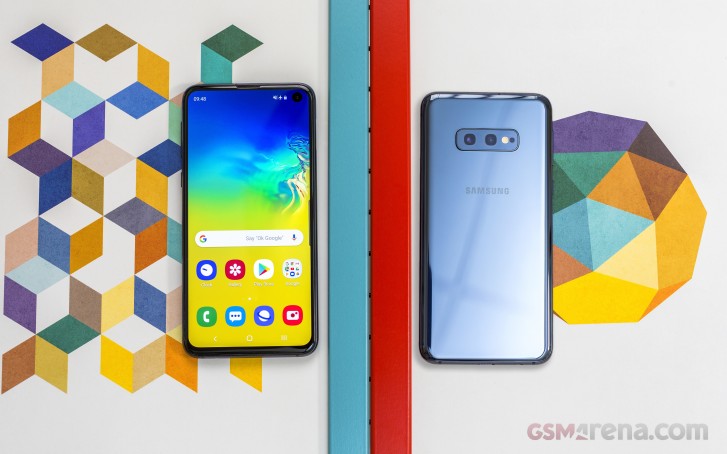 Even though the Galaxy S10e is the budget Galaxy S10, it didn't allow to be overshadowed by its bigger and more expensive siblings. The Galaxy S10e has everything needed to pass as a flagship smartphone - brilliant screen, dependable battery life (better than the Galaxy S10 in fact), flagship SoC, excellent camera performance and last, but not least, it doesn't compromise with utility - it has stereo speakers, microSD card slot and keeps the audio jack alive for another year.
If you are not into telephotos and can overlook the awkwardly placed side-mounted fingerprint reader, you'd do right to include the Galaxy S10e in your consideration list because it deserves it. And besides, if you are one of those users who prefers to stick to the small and simple, it's among the only few compact options remaining.