Flagships
And we've finally reached the top shelf. If you are in the market for a flagship smartphone, there are plenty of up-to-date options from 2019 and late 2018. We've selected only true high-end smartphones that make no compromise in the four key components - display, battery life, performance and camera.
Some of you may immediately notice that there are a couple of phones missing from the list like the Galaxy Note9 and the 2018 iPhones. That's because all these handsets are due for an update in less than three months so we don't really recommend upgrading to the Note9 or the iPhone Xs right now as whatever you pay now might get you an all-new gen device in only a few months time.
Now without further ado, let's take a look at what the premium market has in store for us.
Good: Cool design with pop-up camera mechanism, great camera performance, battery life, fast charging, fast and reliable FP reader
Bad: Doesn't have native 5x zoom toggle, no audio jack, video recording available only on the main cam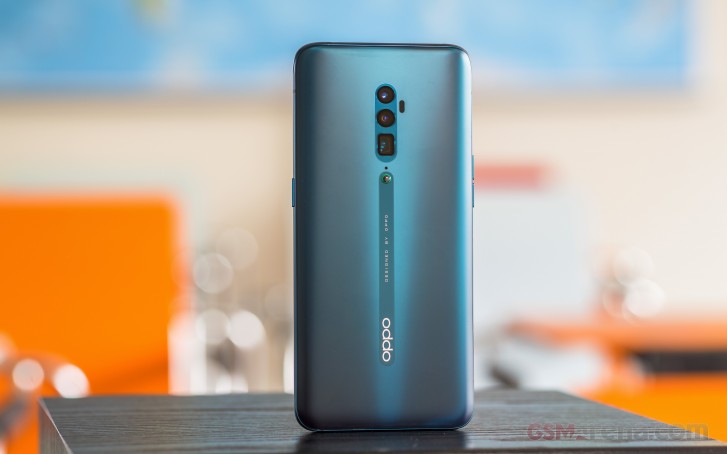 A true flagship phone with a rather aggressive pricing depending on where you are located. Oppo managed to once again outdo itself after the impressive Find X launch last year. The camera on the latter was largely criticized by reviewers and users but the Reno 10x zoom, on the contrary, excels in this particular department.
But that's not all. Battery life is great, which is nicely complemented with Oppo's very own VOOC fast charging tech, the full-screen OLED screen really is stunning and the unique shark fin pop-up camera mechanism is an eye-catcher.
Good: Displays, cameras, battery life (S10+)
Bad: Night mode isn't on par with the competition, battery life is average (S10 and S10e), the fingerprint readers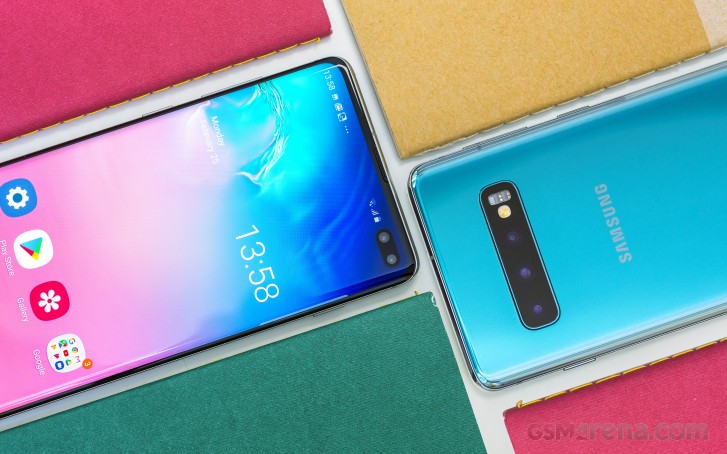 For yet another year, the entire Samsung Galaxy S-lineup makes it on our recommendation list. Despite some of the small drawbacks such as inconvenient fingerprint readers (across all three devices) and the Night mode isn't on par with the competition, these handsets are the closest to zero-compromise flagship devices as it gets.
Samsung kept the microSD card slot and the audio jack for another year while still certifying the handsets with IP68 against water and dust. The displays are brilliant (if you don't mind the punch-hole camera design), performance is top-notch, the camera experience is hardly rivaled and the S10+ offers superb battery life too. This year's Samsung S-lineup is diverse enough to cover your needs depending on your screen size taste and budget.
Good: Camera, battery life, fast charging, fast UD fingerprint reader, 5x optical zoom
Bad: No audio jack, proprietary memory cards support, no ingress protection (P30), no 4K@60fps video recording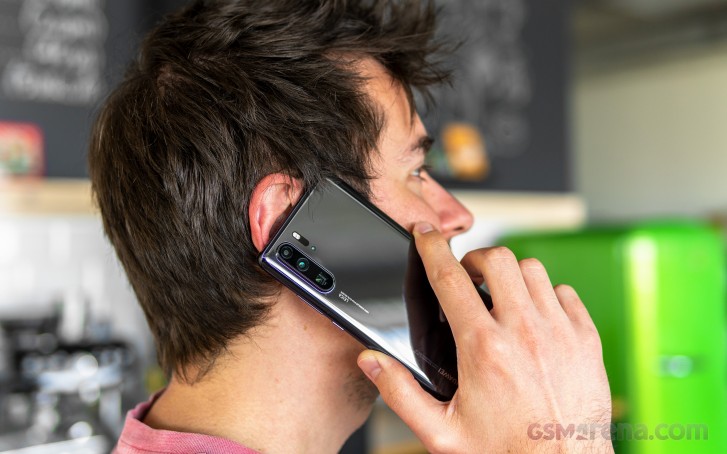 Huawei's P-series is a mandatory presence here as well. However, you have only two real flagships from the lineup while the P30 Lite falls more into the mid-range category. And if money isn't an issue, definitely go for the P30 Pro as it offers a better wide-angle camera and a more sophisticated telephoto lens capable of 5x optical zoom. And it also has the bigger display if that's what you are after.
But whichever path you choose, you will be greeted with class-leading battery life, fast charging, excellent camera performance - especially in low-light - stunning OLED and great overall performance.
Good: Big 90Hz OLED screen, no notches or holes, fast in-display FP reader, near-stock Android, battery life
Bad: No audio jack, no microSD slot, cameras not on par with the competition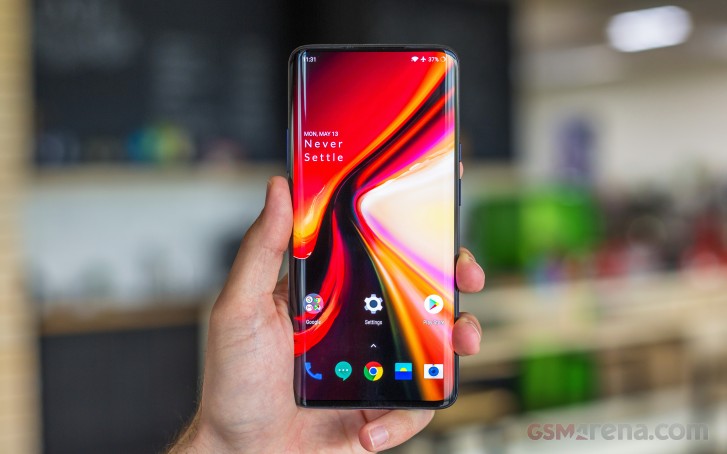 OnePlus can finally play with the big boys. Branching out from the "flagship killer" mantra, the company finally released a true premium smartphone with almost no settling. Over-the-top features and premium price tag - the OnePlus 7 Pro deserves the Pro name.
Outstanding 6.67-inch, slightly curved, notch-less OLED screen with 90Hz refresh rate and speed. Those are the things that define the OnePlus 7 Pro. The new in-display fingerprint is blazing-fast, charging speeds are impressive and it's touted as the fastest Android device right now. Camera performance has also been largely improved over the last generation but it still falls short when compared to the best in the industry such as Pixels, Samsungs and Huaweis. You also have to live with no ingress protection, no microSD card slot and no audio jack.
Good: Camera, clean Android, compact design
Bad: No audio jack, no microSD card slot, limited availability, only 4GB of RAM, single-camera setup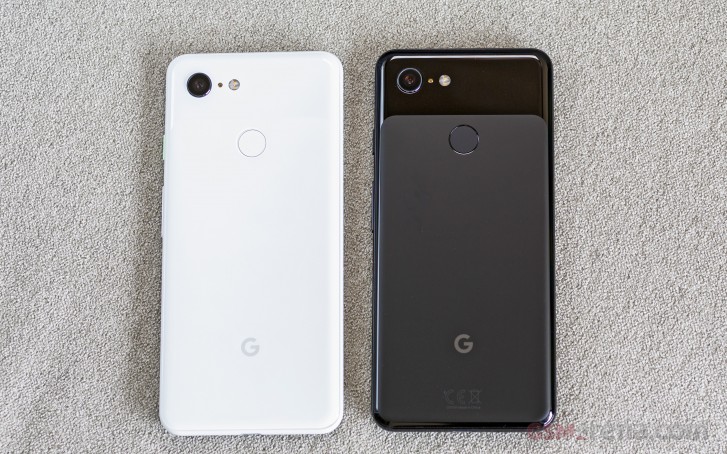 The Google Pixel 3 may not be excelling in all aspects but it deserves to be included in the flagship list as well. Due to the low popularity of the XL version - probably because of that huge notch - we decided not to recommend it. Also, you get more value for the money out of the smaller Pixel.
You know the highlight of the phone - the camera and, of course, the vanilla Android experience. You should also expect three years of major software updates, which no other Android OEM offers, except OnePlus since last year. And besides, it's one of the few compact flagships on the market and one of the few stock Android options too.
Good: Stunning 4K HDR OLED screen, camera, stereo speakers
Bad: No audio jack, battery life, audio output quality, no 4K@60fps videos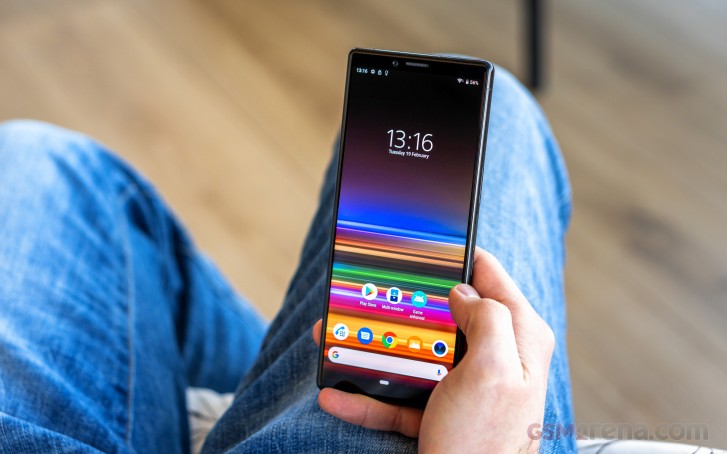 It's been a while since we were so excited about a Sony flagship but the latest Xperia 1 definitely deserves the praise. Yeah, sure, battery life isn't great and it lacks an audio jack but it has a class-leading 4K HDR OLED cinematic screen with 21:9 aspect ratio, which is ideal for multitasking, web browsing and media consumption. The capable stereo speakers are nicely complementing the whole multimedia experience as well.
It's also been a long time since Sony put out a flagship with a truly capable camera setup that can go head to head with the best in the industry. Daylight and nighttime stills by the Xperia 1 are superb and video recording hasn't been overlooked too. It's a great flagship all-rounder, that's for sure. However, you might want to wait a few more weeks or a month or two for the price to drop as the steep initial price puts it in a tough spot against the competition, which has already been selling for a few months.