Gaming phones
The mobile games have already proven to be one of the most profitable branches of the gaming industry and each generation of smartphones are thinning the gap between the handsets and the full-blown consoles. The makers have already implemented various DND modes for games, notification handlers, as well as GPU boosters and optimizers.
And if you are wondering where to play ("Don't you guys have phones") Diablo: Immortal next year, well, this is the right page for you.
Good: Great screen, adequate performance, long battery life, nice camera
Bad: Made of plastic, limited availability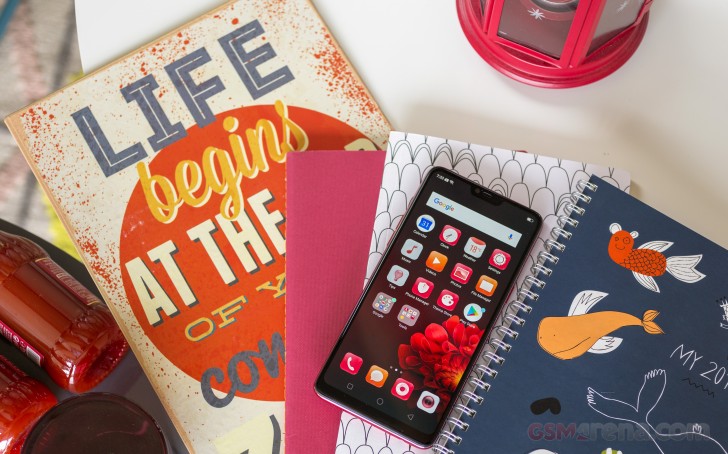 The Oppo F7, while not available across the world, has a lot to offer to the users in the market where it has a presence. The large 6.23"screen turned out nice, the Helio P60 is quite powerful and can handle 1080p games very well, and both the main and selfie camera take some good pictures.
The F7 posted great battery life scores in our test, too.
Good: Everything - build, screen, chipset, performance, camera, battery
Bad: Nothing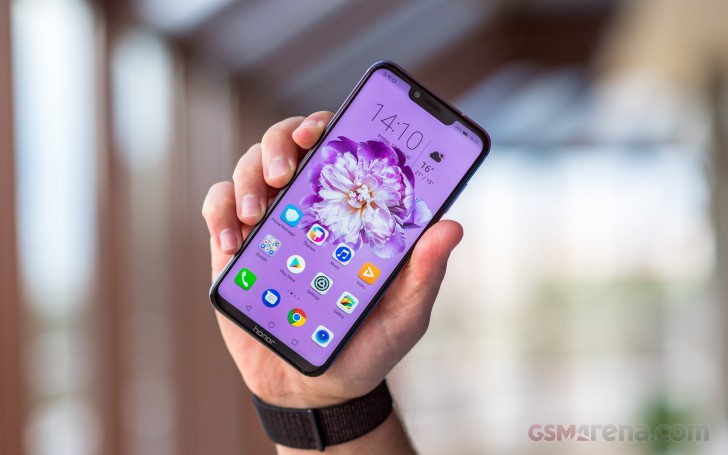 The Honor Play turned out to be one of the hottest smartphones this year and is surely winning this category in particular. It has an excellent large screen, a powerful Kirin 970 chip with GPU Turbo, it takes great photos, and it has outstanding battery life.
There is more! The Honor Play is made of metal, which should provide better thermal conduction and less performance throttling.
And the best part - it's available on a bargain price!
Good: Everything - build, screen, chipset, performance, camera, battery
Bad: Nothing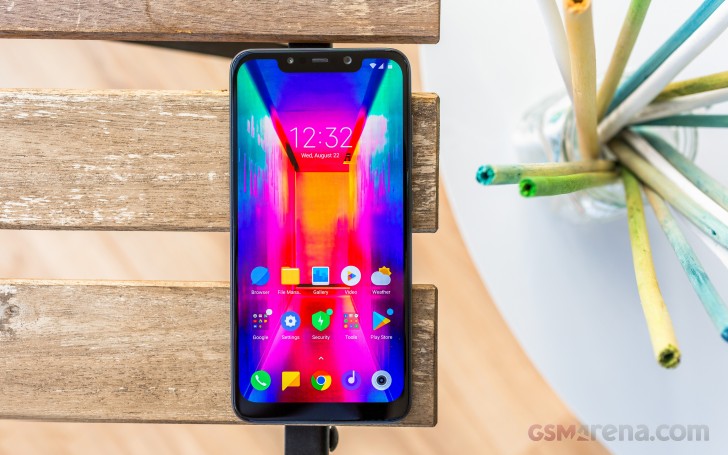 Honor Play's toughest rival is, of course, the Pocophone F1 by Xiaomi. While it's quite the deal in India, the F1 isn't as cheap elsewhere. It still is the cheapest Snapdragon 845-powered smartphone money can buy, it has a nice screen for gaming, offers very capable camera on both ends, and it also has the battery to keep the lights on for quite some time.
Good: The large screen without a notch, Snapdragon 845, camera, battery
Bad: Low-light pictures, selfies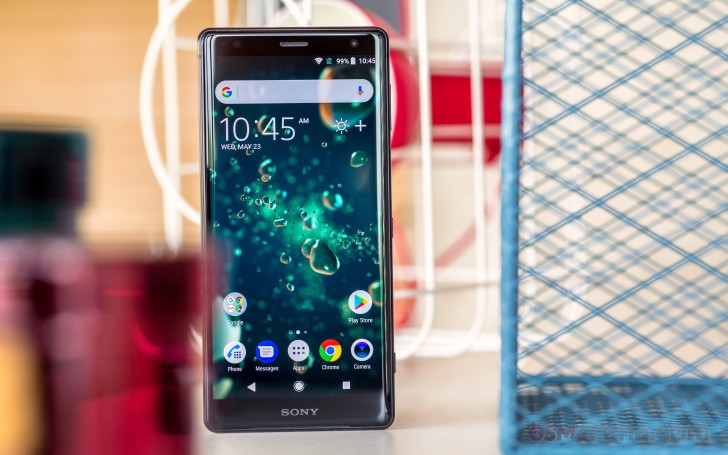 Sony Xperia XZ2 is another affordable Snapdragon 845-featuring smartphone. It has a large 5.7" screen, free of any cutouts, nice water-proof glass design, and a camera that takes some commendable photos and slow-mo clips.
The XZ2 plays nice with PlayStations and Sony TVs, while as a standalone multimedia gadget it shines with its stereo speakers and dependable battery life.
Good: Screen, performance, camera, battery, gaming design
Bad: Availability, after-market support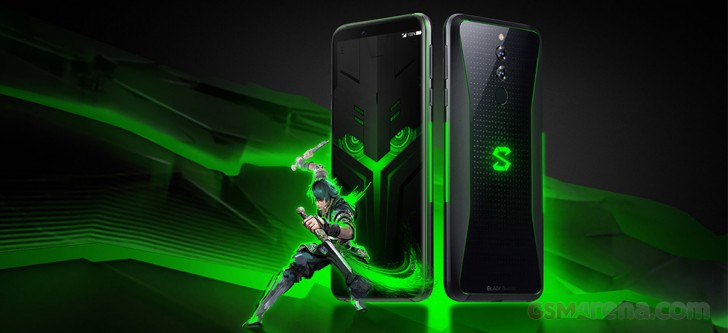 Xiaomi has outdone itself this year with the Pocophone, but it didn't stop there. The maker has joined the race for the best gaming smartphone and released not one, but two offers this year with the latest being the Black Shark Helo.
The Helo packs a 6" AMOLED screen without any notch, the most current Snapdragon 845 chipset with the whooping 10GB of RAM, and great all-round camera package both for regular and selfie photos.
The Black Shark Helo has a gaming-inspired design with LEDs and a large 4,000 mAh battery for those long gaming sessions.
The only real issue we have with the Helo is its limited regional availability.
Good: 120Hz screen, performance and gaming, stereo speakers
Bad: Battery life, screen brightness, mixed bag camera quality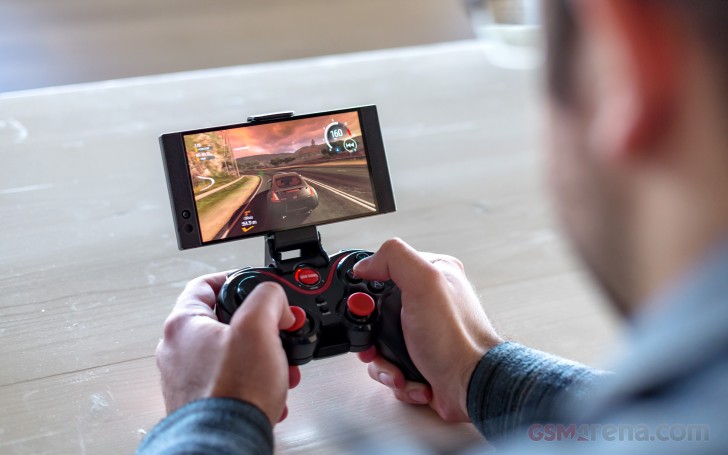 Once you've handled a 120Hz screen, you can't go back. You just can't. After you've experienced the buttery-smooth Android and various games, everything else feels like it stutters. And the first phone to introduce a screen like that is the original Razer Phone.
The Razer Phone aluminum body is as ruggedly handsome as they come, but its IGZO IPS LCD 120Hz display is one of a kind. The phone has last year's Snapdragon 835 chipset, a mediocre battery life and it's as imperfect as they come. But if you are enamored with the 120Hz screen (you have to see it yourself to appreciate it), then better get yourself a good power bank and don't delay the jump any further.
There is the newer model, of course - the Razer Phone 2 with Snapdragon 845 and a Chroma LED Razer logo on the back, but its price is still quite high, and it has its share of shortcomings.
Good: Large 1440p P-OLED screen, Snapdragon 845, good camera, Sony PS/TV integration
Bad: Low-light pictures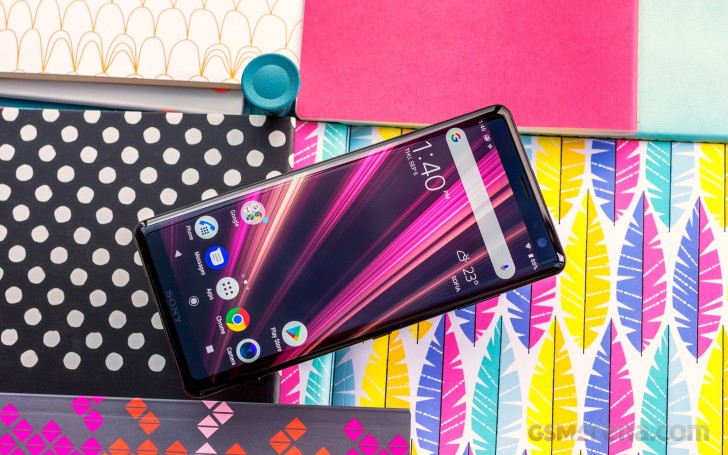 Sony's newest Xperia XZ3 is quite cheap if compared to the current crop of flagships. It builds on the XZ2 with an updated design, a larger and higher-res P-OLED screen, and a much better selfie camera. If those things are worth to you the extra €250 over the XZ2, you should consider this one by all means.
Good: Large screen with tiny notch, top chipset, great camera, excellent battery life
Bad: Limited availability, no waterproofing, EMUI doesn't allow third-party launchers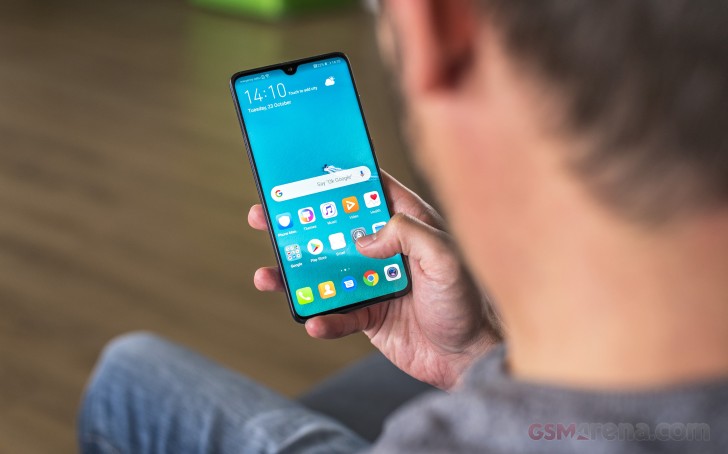 Our final suggestion for a gaming phone is the Huawei Mate 20. It has a very nice design, its screen is large with a minuscule waterdrop-like notch, and it has the latest Kirin 980 chip with GPU Turbo 2.0.
The Mate 20 tri-camera setup is also among the best in quality and versatility on the market, too.
The Mate 20 isn't available everywhere, though, and its price can be quite steep for the gray imports to work.
Highlights: 6" 1080p AMOLED 90Hz, overclocked Snapdragon 845, wide + ultra-wide dual-camera with OIS, large battery with 30W charging
Concerns: None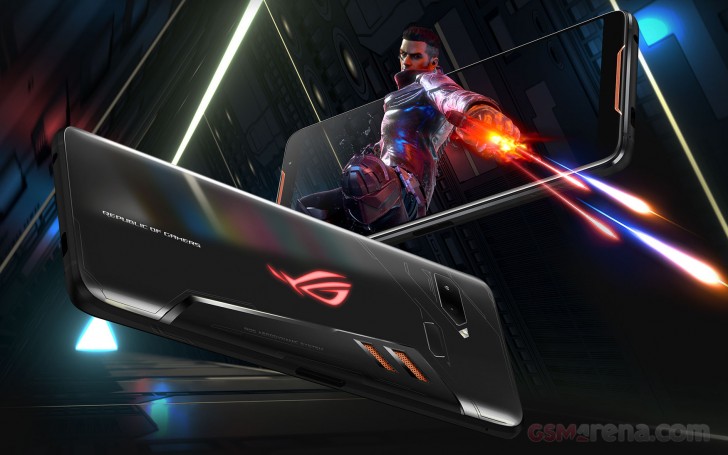 Asus ROG Phone is the ultimate gaming phone and it's currently on pre-order with shipping expected to begin in December. It has a 6" 1080p AMOLED with a refresh rate of 90Hz, which should deliver buttery-smooth image. The ROG Phone has the fastest available Android chipset as it packs an overclocked Snapdragon 845 with special cooling system.
The ROG Phone has stereo speakers, a large battery with 30W charging, dedicated pressure sensitive zones, AuraSync-compatible RGB LED at the back, and ROG-inspired waterproof design, of course. And don't you worry, the 3.5mm audio port has made it to this phone.
Every dedicated PC gamer probably wants this phone, while everyone else should at least consider it because of its coolness.