Camera phones
Years ago cameraphones were rare, exquisite devices, which prioritized the picture taking experience above any other aspect. But today, every phone is a camera phone but not all cameras are created equal.
The latest trends in mobile photography are AI-based image processing, handheld low-light enhancing modes, and most recently, everyone is racing to fit as many snappers on the back as possible. It's not only zoom snappers, but ultra-wide-angle cameras are making a comeback after being ignored by pretty much all manufacturers besides LG.
So, on this page we will try to gather the best smartphones under €600 that will deliver excellent image quality, various camera modes, and, of course, the highest camera count! There are even better cameraphones out there, but we've reserved those for last, and you will find them in the last category of this Buyer's guide.
Good: Large screen, excellent camera with nice portraits, selfies, battery life
Bad: No manual mode or 4K video recording (only with a 3rd party app)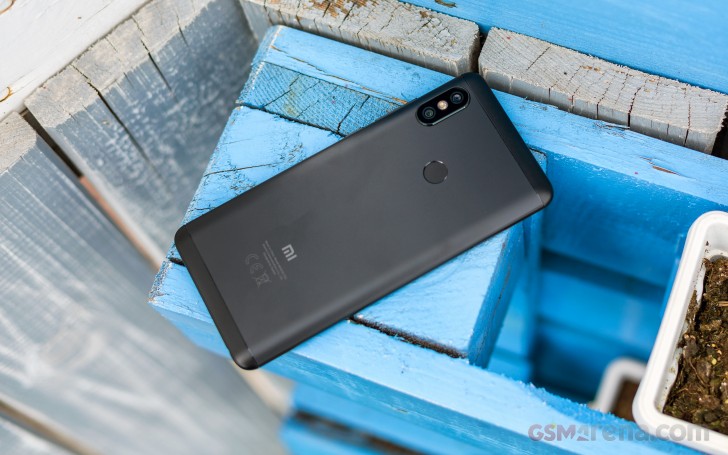 Our first suggestion is the cheapest possible yet capable one - the Xiaomi Redmi Note 5 AI Dual Camera. Yes, we agree, the name is awful, but the phone is quite the opposite.
The Redmi Note 5 AI Dual Camera has a 6" 1080p screen and runs on the most current mid-range chipset - the Snapdragon 636. There is even a 4,000 mAh battery with Quick Charge 3.0.
The highlight of the phone is the dual-camera on the back, though. The setup has a 12MP sensor with large pixels, a bright f/1.9 aperture, and dual-pixel autofocus. The second 5MP snapper is the depth sensor.
We reviewed the phone and found out its camera handles great both day and night pictures, the portraits are quite good, too, as well as the selfies. The image quality is consistently good across the board.
The only thing the camera app lacks is a comprehensive manual mode and 4K video recording. The latter you can enable via a third-party camera app, though.
Good: Notch-free screen, Snapdragon 660, great camera with portrait and manual modes, nice selfies, Android One
Bad: No audio jack, no microSD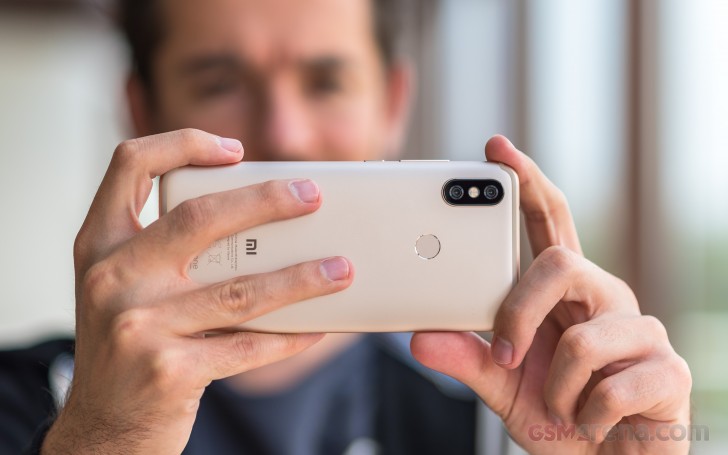 Xiaomi Mi A2 is probably the more interesting offer, depending on your local market. It's one of the cheapest smartphones powered by the Snapdragon 660 chipset, it has a notch-free 6" display, and runs on Android One.
But it appears on this list mainly for its camera. The dual-camera on the Mi A2 is quite impressive - it has a 12MP main sensor with large pixels, f/1.75 lens, and a secondary 20MP snapper which is supposed to enhance low-light scenes. The main camera can record 4K video too, while at the front a 20MP snapper handles the selfies - and these are solid selfies we're talking about.
The image quality is pretty great for a €200, plus the Mi A2 offers full-blown manual mode, so you can tweak whatever you like.
Good: High-res screen, excellent camera both regular and ultra-wide-angle
Bad: Battery life, selfies, Snapdragon 821 is capable but ageing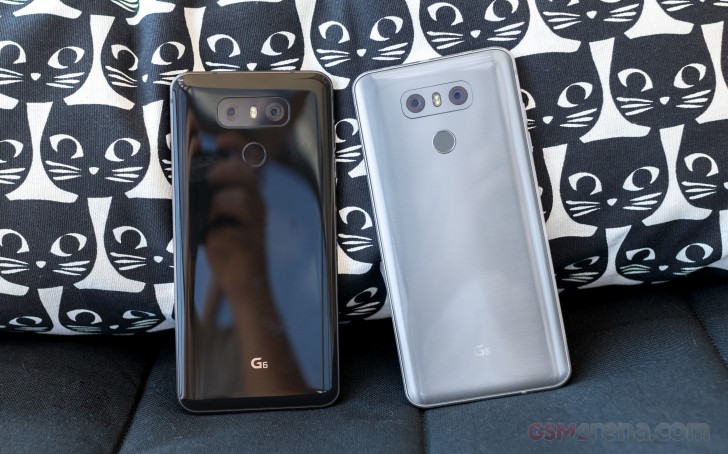 We often dismiss LG phones for being last to the race, but we often forget they are cheaper than the rest of the top dogs. And their prices fall very quickly, too.
That's why we took a second look at the last year's LG G6 and even though its software updates future is unclear - we just have to recommend it for its cameras. The G6 has a waterproof glass design, a 1440p HDR video screen (one of the first with rounded edges), and a still capable enough Snapdragon 821 chipset.
LG was the one to make popular the ultra-wide-angle camera and the LG G6 has one 13MP wide and another 13MP ultra-wide snapper on the back. Both provide mind-boggling image quality for the price bracket the phone occupies. The main 13MP shooter is even optically-stabilized, and with f/1.8 aperture, it can hold its own even in low-light.
Never the selfie masters, even the latest LG phones could use some work on the selfie quality front. The LG G6 is no different with its 5MP front camera, but it saves face by offering a second 18mm wide lens for those group selfies.
We think for that price, you can't get a better mobile camera.
Good: Design, chipset, excellent all-round camera
Bad: Modest battery life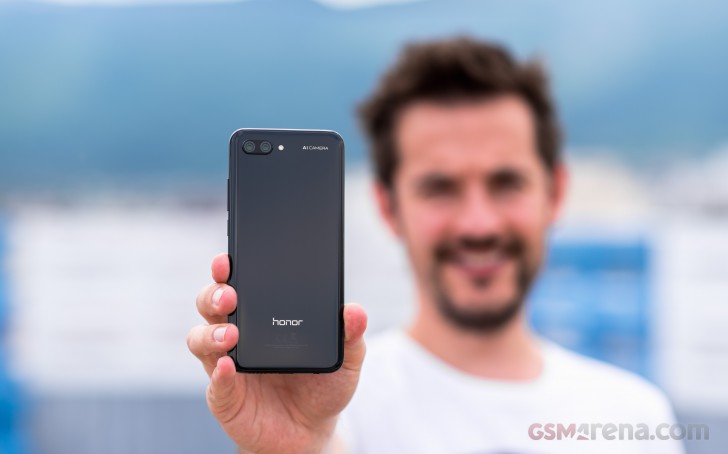 Honor 10 was the cheapest Kirin 970 smartphone back in May, but its greatness lies elsewhere. Sure, the glass design is a looker, but its color+monochrome camera setup is what makes it worthy of consideration.
Both the color and monochrome images are great no matter if taken in broad daylight or at night. The dual-camera is also well-suited to do portraits shots.
The Honor 10 also offers quite a few interesting shooting modes including manual, variable aperture, light painting, among others.
So, if you are a fan of Huawei's versatile cameras, you should definitely check the Honor 10.
Good: AMOLED screen, Snadpragon 845, Face ID, flagship camera, selfies
Bad: Availability, durability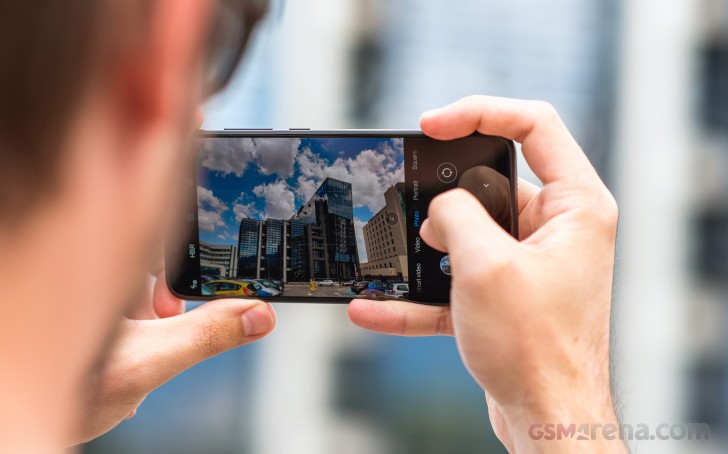 Xiaomi Mi 8 is still one very hot offer. The Mi 8 has a large 6.21" Super AMOLED screen, runs on the Snapdragon 845 chip, and offers true Face ID.
The Mi 8's camera is what caught our attention, though. It has a dual-setup on the back with a 12MP primary sensor with 1.4µm pixels and a bright f/1.8 aperture, 4-axis OIS, and dual-pixel autofocus. The secondary 12MP snapper has a 56mm telephoto lens for 2x zoom.
And the camera did deliver in image quality - all three of them, including the selfie one on the front.
Good: Excellent all-round camera with Night Mode, stunning design, fast chip
Bad: Waterproofing, EMUI is not everyone's favorite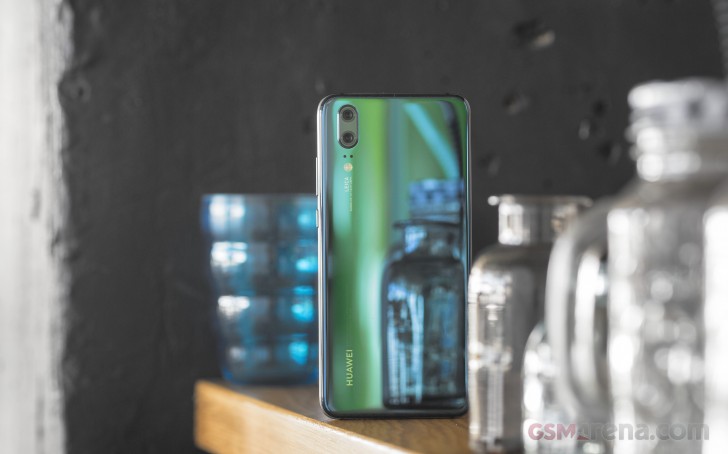 Huawei P20 is probably one of the best offers you can get if you want your cameraphone to excel at night photography. It has a stunning design, a nice screen, and one very capable chipset, but its dual-camera is probably the phone's highlight.
The P20 series introduced the handheld faux-long-exposure Night Mode, and Huawei has been famous for it ever since. In fact, many other companies followed suit and launched similar modes this fall.
While we rarely used the 20MP monochrome snapper, the 16MP color one has optical image stabilization, it can do 2x hybrid zoom, and of course - produces great daylight and stunning low-light shots. Huawei is also famous with its versatile camera modes, and you get all of them on the P20.
Good: Excellent screen, Snapdragon 845, flagship-grade camera
Bad: Useless second camera, waterproofing, the UD fingerprint sensor is a mixed-bag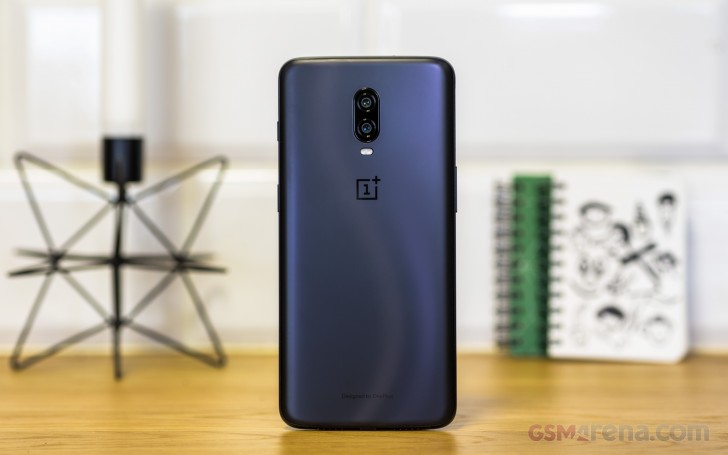 The Never Settle OnePlus 6T has settled for a waterdrop notch on that Optic AMOLED and the absence of an audio jack. It has the looks of a flagship, the chipset of a flagship, and as it turned out - the camera of one, too.
The 16MP f/1.7 primary is optically stabilized and produces great pictures with stunning dynamic range. OnePlus has introduced its own take on the Night Mode, which takes less time to take a picture though it doesn't come close to Huawei's regarding tonal range and image quality.
The 20MP camera on the back surely helps in some way, but we haven't found how.
Good: the best single-camera on both sides, Android by Google
Bad: Plagued by production issues, dated design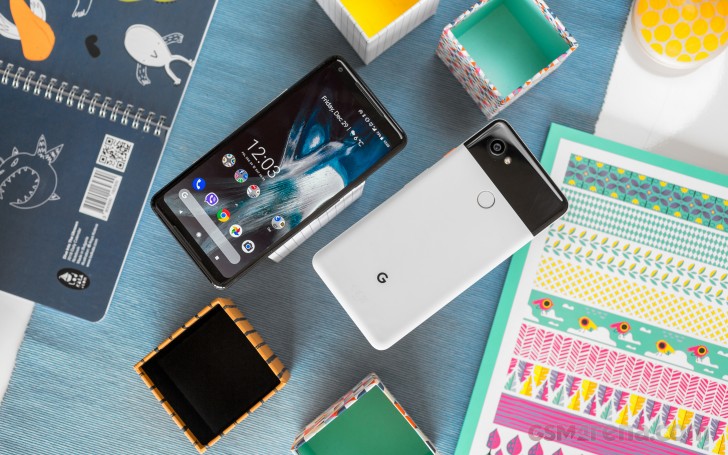 The Google Pixel 2 XL is known for two things - having the cleanest of Androids, and the best of cameras. The Pixel 2 XL has long been deemed as the ultimate camera for day and night, but it excels in portraits - no matter with the main or the selfie camera.
Yes, it has a large OLED screen and fast processor, but its camera prowess and pure Android is what really matters.
Good: One of the best camera setups with optical zoom, AMOLED screen, fast performance, dependable battery with SuperCharge
Bad: No card slot or audio port, EMUI could be a shortcoming to some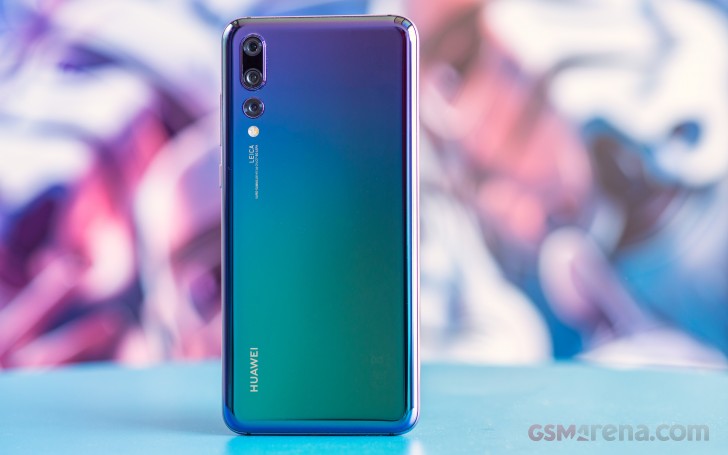 And now it's time for the best phone in this (up to €600) category - the Huawei P20 Pro. If you want a flagship, with the best possible camera, without having to shell out a thousand bucks - look no further.
The Huawei P20 Pro has one of the most versatile cameras on the market with 3x optical and 5x hybrid zoom. Its large 40MP sensor spits great 10MP images, while its Night Mode can only be matched by the one on the Mate 20 phones.
The P20 Pro also has all camera modes Huawei has come up to date.
Finally, the P20 Pro is one of the most beautiful smartphones we've encountered, it has a great AMOLED screen, a fast Kirin 970 chipset, and a great battery life. Oh, and it's water resistant! What's not to like? Well, not everyone is a fan of EMUI so choose wisely.