Gigantic screens
Some people can go for days without a computer and rely on their smartphone for everything. Others have long commutes and prefer to avoid carrying a tablet for multimedia consumption when they already have a smartphone in their pocket. Whatever the reason, big screen phones have their place in the lives of many of us.
The definition for a phablet was revised quite a few times already as our understanding for a normal size screen grew bigger and bigger. The introduction of the bezel-less displays made the term even tougher to fix between numbers, so you could say that now all phones are phablets.
Here, for this Gigantic screen section we picked the phones that will offer you the most screen estate for your gaming or multimedia pleasure.
Good: 6.9" LCD screen, massive 5,500 mAh battery, dual-camera with portraits, casual games
Bad: low-light pictures, limited availability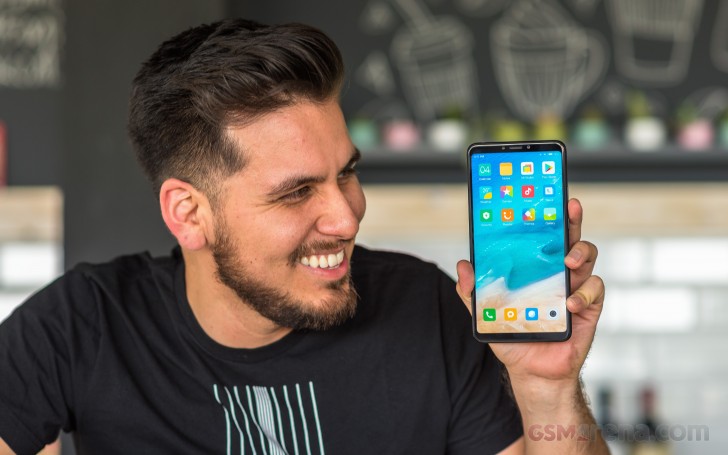 The cheapest offer we were able to find is the Mi Max 3 by Xiaomi. The phone has a massive 6.9" 1080p display and an impressive 5,500 mAh battery underneath to back it up. The Mi Max 3 has a very decent Snapdragon 636 chipset and a dual-camera with portrait mode.
The Mi Max 3 can last you for 16 hours of video on the big screen or 18 hours of web browsing. Its GPU is good for casual games, too. If you are on a budget and you need a screen that large, check the Mi Max 3 out.
Good: 7.12" LCD screen, massive 5,000 mAh battery, dual-camera with portraits, casual games
Bad: low-light pictures, selfies, extremely limited availability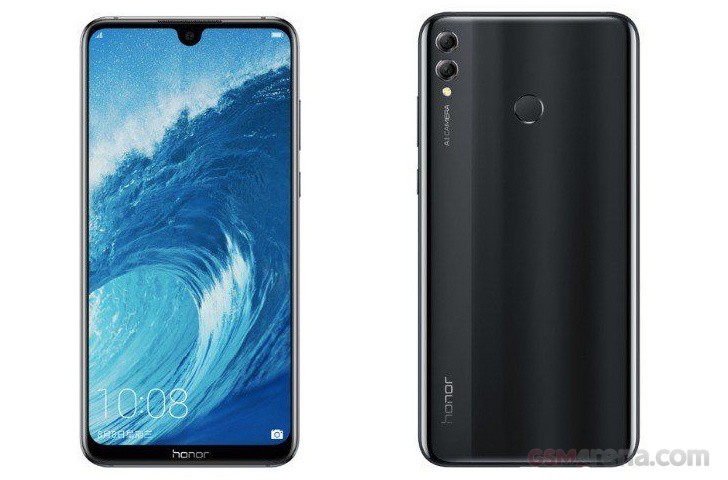 The Honor 8X Max is available in China, but various retailers have exported it already. While it's a tough one to find, it might be worth the hassle.
The 8X Max has a giant 7.12" 1080p LCD screen with a dewdrop notch on the top, also runs on the Snapdragon 636 chipset, and offers a dual-camera with portrait mode on the back. The battery is a bit less impressive with its "modest" 5,000 mAh capacity.
Good: 6.95" AMOLED without notch, top chipset, great camera, massive battery
Bad: no audio jack, extremely limited availability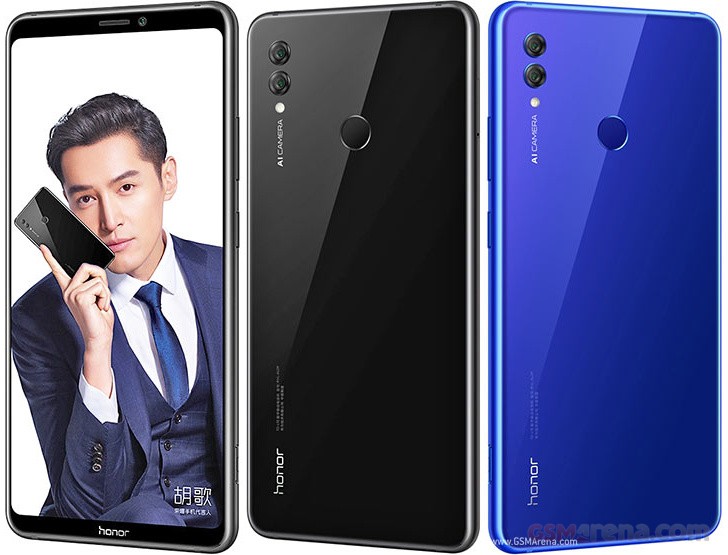 Another China-limited giant is the Honor Note 10. You can definitely tell that Chinese users like their screen big. This one has a 6.95" 1080p AMOLED screen and runs on the flagship-grade Kirin 970 chipset. On the back, there is a dual-cam with 16MP color and 24MP monochrome sensors.
The good thing about this giant is the lack of a screen cutout, which is becoming a rarity these days. Various gray imports are available for this Honor, too, so if you find it suitable for you, the hassle might be worth it as well.
Good: 6" immersive screen, good camera, Snapdragon 845
Bad: battery life, availability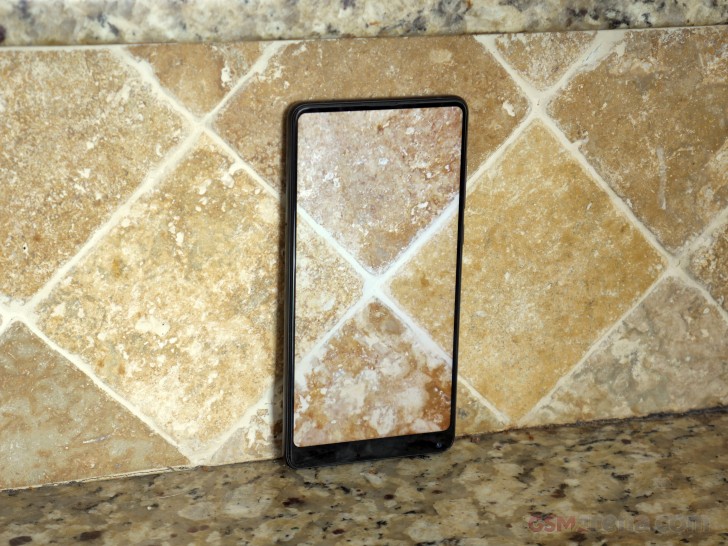 The Xiaomi Mi Mix 2S is quite an impressive glass phone with 6" bezel-less screen. Indeed, the display diagonal isn't as large as the rest of our suggestion, but the all-screen front and the lack of a notch make for one very immersive experience.
In addition to the great screen, the Mi Mix 2S also runs on the most current Snapdragon 845 chipset and offers a very capable dual-camera with portraits and telephoto zoom.
Oh, and the Mi Mix 2S is quite cheap already, so it's quite a worthy deal.
Good: Immersive 6.39" AMOLED, good camera, Snapdragon 845
Bad: battery life, availability, the pop-up camera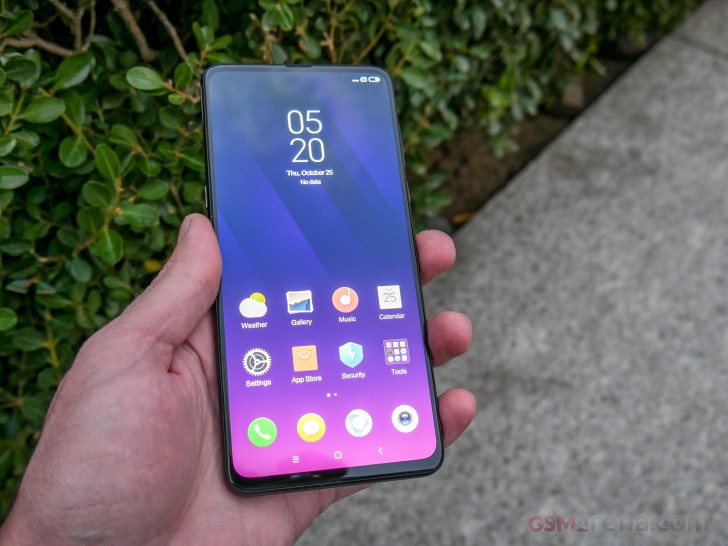 Yes, another Xiaomi! The Mi Mix 3 builds on the good qualities of Mix 2 but takes a different approach for the selfie camera.
The Mix 3 has a large 6.39" 1080p AMOLED screen, and it occupies the whole front - no need for a chin and a bottom selfie camera. There is a front dual-camera, but it sits on a mechanical pop-up piece on the top.
Those are the two upgrades over the Mi Mix 2S - the screen and front camera. The rest is mostly the same - Snapdragon 845 chip, dual-camera with a telephoto zoom, and not the largest of batteries.
Good: 7.2" AMOLED, Kirin 980, best-in-class triple camera, huge battery
Bad: availability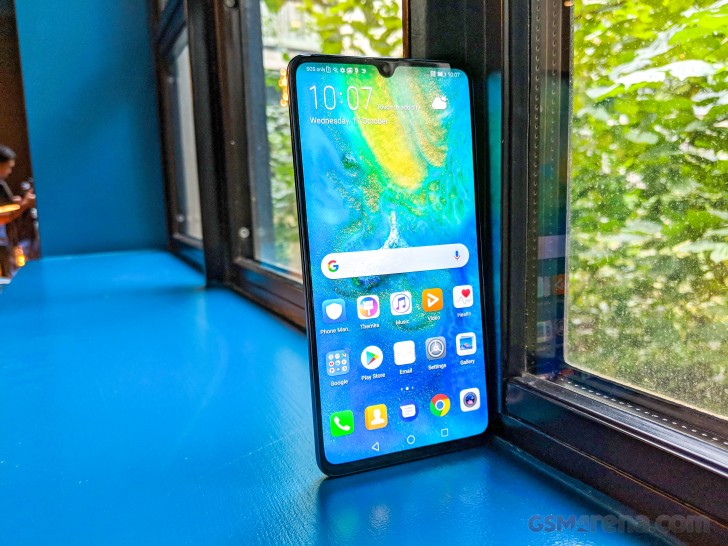 Our final recommendation is a no-brainer, too. We are referring to the Huawei Mate 20 X. Its giant 7.2" 1080p AMOLED screen has a tiny notch for the camera and is quite impressive to look at. The Kirin 980 with GPU Turbo 2.0 is a beast under the 1080p resolution, which makes the 20 X perfect for gaming.
The Mate 20 X also packs the best camera we've seen so far - the triple-one from the Mate 20 Pro.
Other notable features include the large 5,000 mAh battery with SuperCharge support and the stylus support. There is a 3.5mm audio port on the Mate 20 X, too.
Unfortunately, Huawei is only selling the Mate 20 X in a limited set of countries (with China being among them obviously). We hope things will change but we won't hold our breath.