If you are as bored as we are with the stagnant and repetitive "slab" smartphone design of the day, then you might just appreciate Samsung's ongoing perseverance with clamshell phones. Yes, the flip form factor is alive and well, but sadly, mostly limited to China.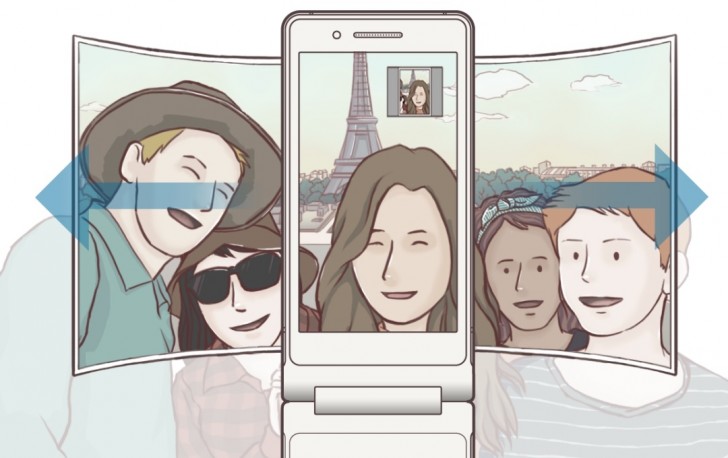 As of late, Samsung has primarily been pushing models in its Wxxxx series, like the W2017. This year, however, we have been hearing a lot about a successor to the G9098 and G9198, unsurprisingly called the G9298.
After stopping by at TENAA, as well as the FCC and the Wi-Fi Alliance, we are already pretty familiar with the device. There is even less mystery left, now that its official user manual is up on Samsung's Chinese website.
Our Chinese isn't all that good, but the manual clearly mentions a number of features, including S Voice, Samsung Health, Samsung Pay, wireless charging, and NFC. It also hints that the release should follow soon. Unfortunately, there is little chance we will ever see the flip phone officially enter international markets.
The W2018 clamshell features two Super AMOLED screens - 4.2" 1080p each. It has a Snapdragon 821AB chipset, 4GB of RAM and 64GB storage, all bundled up in a fairly thick 15.9mm and 234g package. The camera department is covered by a 12MP main shooter (1080p video) plus a 5MP selfie cam. Despite that bulk, you're not getting much battery, just 2,300mAh (same as the W2017).
A
Looks like a nice device.
D
I like the simple clam shell flip phones , no mucking around , just flip it open to accept a call and slam it shut to end the call......who needs peasant buttons or extra hassle of internet to distract you from your day ? And why even the ...
?
I prefer booklet phone to flip, like old T-Mobile G1