SM-N930F, alleged to be Galaxy Note7's model number, shows up on Samsung's website
A model number alleged to be of Samsung's upcoming Galaxy Note7 smartphone has been spotted on the South Korean company's official website. Specifically, the website now hosts a user agent profile page for the model number SM-N930F.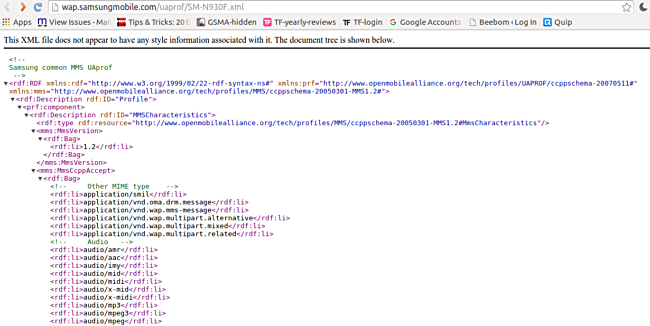 There's little reason not to believe that SM-N930 is one of Note7's model numbers given that the Note5 was SM-N920 and the Note 4 was SM-N910. Coming back to the UA profile page, it - unfortunately - doesn't reveal anything else about the device.
The Note7 (which should ideally have been called the Note 6, but isn't) has already been the subject of several leaks and rumors, with the latest one saying that the device will enter mass production on July 5.
y
not shure about camera (S7 with not so great one), Display (Will crack easily)...no SD...othervise OK but no great
?
this is always happens, a frog calls other as frogs claiming he is right, but never realize that he is also the frog no differ sometimes even worse