We havenít had a major IPO in several years and now Snap Inc. has filed for one. The last time a US social media platform that listed itself was Twitter back in 2013.
Snap Inc. Is the parent company of Snapchat and it calls itself ďa camera companyĒ in the documents, filed for the listing at the New York Stock Exchange. According to SEC filing, Snap expects to reach a $3 billion market cap. For the past year the company recorded $404 million in revenue after it opened its platform to advertisers.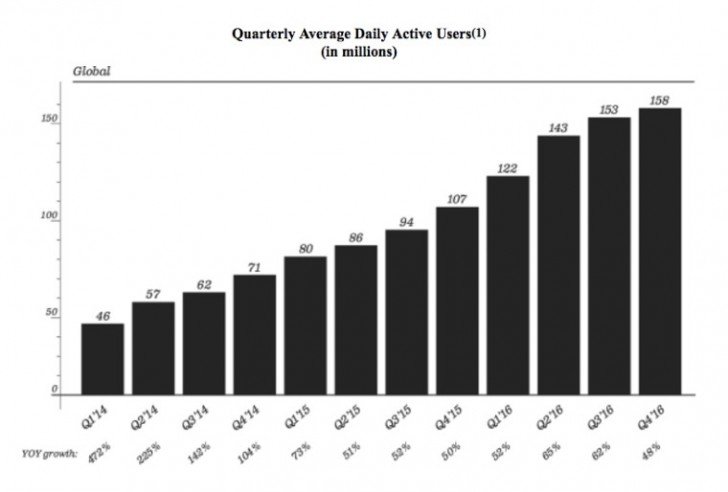 By the end of Q4 2016 Snapchat has 158 million daily active users, which is a 48% YoY growth. Top 10 advertising markets are United States, China, Japan, UK, Germany, France, Australia, Brazil, Canada and Italy.
Evan Spiegel and Bobby Murphy, co-founders of the platform will maintain control over Snap Inc after the filing.
D
Snap is losing, with their awful Snapchat app. It is awful on Android, plus, Instagram is more popular and more successful with Instagram Stories. People are migrating from Snapchat to Instagram Stories. Should've sold yourself to Facebook when Zucke...
D
Hmmmm, it's a bit complicated to explain. You just played with the filters by yourself, but mainly people use Snapchat to send their stories, generally share their life and fool around with their friends using various filters. Unlike Facebook...