Snapchat has redesigned the UI of its iOS and Android apps. The redesign puts more focus on the live stories and Discover with some new UI elements.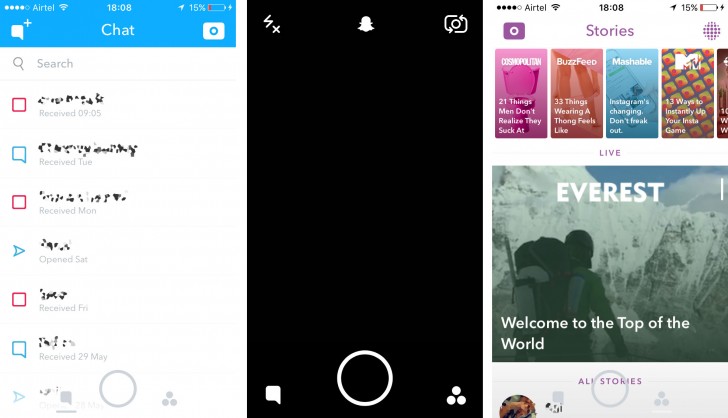 When you open the app you will notice new buttons at the bottom for the three sections of the app, the main camera interface, your private chats, and your timeline. The icons at the bottom shrink when you move away from the camera section but remain visible regardless of the section you are in.
The timeline mode now sees larger view for the content partner tiles for the Discover section. The live stories are now positively huge and take over most of the screen. In between the two you will find new posts from your friends. There are also plenty of new animations and UI elements peppered throughout the app.
The update is now available on both iOS and Android devices.
D
Does anyone file the picture and video quality terrible on snapchat Android? Compared to the Apple version, the Android one is waaaay below par
N
You can't see that this problem also affects ios?See the images above!
?
Still not consistent on Android Parts kitkat no where material design to be seen