Whether or not Qualcomm is having troubles with the Snapdragon 810 chip, there is no denying it is one of the powerhouses of the season and people are looking forward to devices utilizing it. LG kicked off first with the S810-running LG Flex, but we expect many more flagships with the same hardware to premiere on the MWC in a few weeks.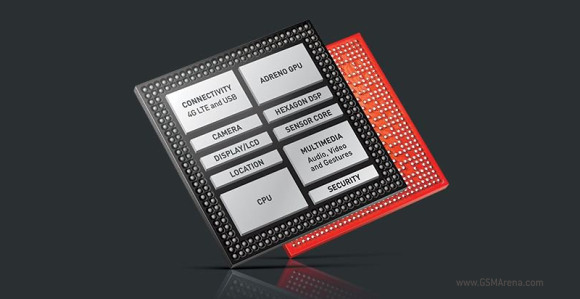 Meanwhile Microsoft and Qualcomm will be continuing their partnership and they confirmed we can expect Windows Phone devices to run on Snapdragon 810 later this year. The Snapdragon 810 chip offers an octa-core 64-bit processor (4x Cortex-A57 and 4x Cortex-A53), console-like graphics and full 4K support thanks to Adreno 430 GPU, plus LTE Cat.9 support for up to 450 Mbps downlink.
Here is the official quote from Qualcomm's press release:
"Microsoft and Qualcomm's long standing collaboration has allowed the two companies to offer compelling business, imaging, and entertainment experiences with Lumia smartphones running on Windows Phone," said Juha Kokkonen, general manager for portfolio and product management at Microsoft. "We look forward to continuing this relationship to deliver best in class Lumia smartphones, powered by Qualcomm's Snapdragon 810 processors, and offer an unprecedented combination of processing power, rich multimedia, high-performance graphics and wireless connectivity for our customers."
Microsoft has announced a unified Windows 10 platform across all of its devices and deep Xbox One integration, including game streaming to other devices (such as Sony's Remote Play). The latter would definitely require powerful hardware and stable internet connection, so the Snapdragon 810 look like a logical choice.
Anyway, the MWC 2015 is upon us and we should be seeing a plethora of top-notch gadgets premiering there. Hopefully Microsoft shows us something interesting as well.
?
Hope we get some nice phones to boot. Do Windows phones support pen ?
D
Nice one. But I can't afford it ( will be in position to buy this in year 2018). But I think technology will go much much far beyond this. Till then I will be happy with 735 flagship phones.
A
Waiting for LUMIA 1530 with this SD 810 chip with 3 or 4 GB RAM. Windows 10 os QHD res 6 inchz With Gorila Glas 4 curved scren (usual curved lumia scren). 25 mpx pureview shoter.