The Xiaomi Mi3 can be ordered in Tegra 4 form but up until now we had no clues as to when you could get the other version, running the faster Qualcomm processor.
Well if the Tegra 4's TD-SCDMA support isn't enough, you can soon order the Snapdragon 800-enabled Xiaomi Mi3 for the same 1,999 Yuan. According to Xiaomi CEO Lei Jun, the Xiaomi Mi3 with Snapdragon 800 will be listed in China sometime in December, complete with the Wi-Fi 801.11ac protocol not found on the Tegra 4 version.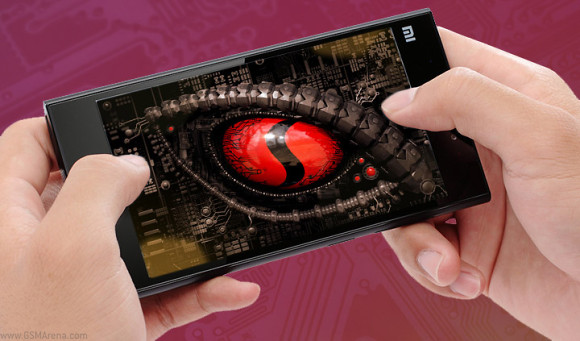 The Snapdragon 800 inside the Xiaomi will be the beefier MSM8974AB, which features higher clockspeeds all round compared to the MSM8974 - 2.3 GHz vs 2.2 GHz core speed, 550 MHz vs 450 MHz GPU speed and 933 MHz vs 800 MHz LPDDR3 speed.
Processor aside, the Xiaomi Mi3 has a 5" 1080 x 1920 display, 13 MP camera, beefy 3050 mAh battery and a heavily-customized Android Jelly Bean 4.2 build. Sadly the smartphone's great hardware for a reasonable price isn't available globally. Not yet, anyway.
?
Who would've imagined that there would be turbulence right after the launch of WCDMA Xiaomi Mi3? Well, unfortunately there was and here's how Xiaomi chose to react. When buyers received the much-awaited WCDMA Xiaomi Mi3 three days back, many rep...
D
I knew this new :Snapdragon 800 MSM8974AB-packing version of the Mi3 will come by the end of the year, and Xiaomi CEO Lei Jun has just confirmed that December is (likely) the month to circle, if you're digging the flagship. However, the latest n...
?
Xiaomi is none existence in the US. Stop making stuff up. http://www.neowin.net/news/windows-phone-helps-n­okia-become-the-fourth-largest-oem-in-the-us