Snorelax is an iOS alarm app that wakes you up earlier if there are traffic jams on your way to work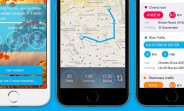 Here's a concept that could make you think something along the lines of "wait, why hasn't this existed before?". Snorelax is a new (and wonderfully named) alarm app for iOS that comes with a very special twist.
It will wake you up earlier when there are traffic jams on your way to work. It pulls real-time traffic data for this, but also uses historical analysis "based on real customer driving experience from millions of users".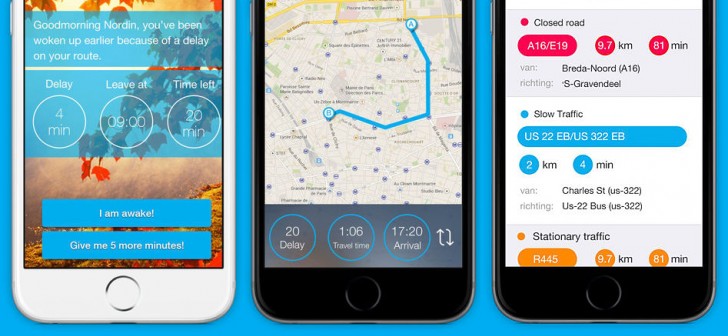 Additionally, you get real-time traffic information to look at once you're awake, insights about your favorite route to work, weather info both for your home area and where you work, along with wallpapers that change according to the time of day and season.
The alarms are customizable, with the possibility to repeat daily or weekly, and you can choose your own music if you want to. Oh, and Snorelax is also usable as just a normal alarm app - you can turn all of that smart traffic jam detection off (but why would you?).
The app is available in the iTunes Store for iPhone, iPad, and iPod touch running iOS 7.0 or later. It costs $1.99.
L
This is stupid ... there is heavy traffic every day on my way to work in London. Still I don't give a shit and usually I am 15-30minutes late. I have Alarm clock set for 7:15AM, yet I get out of the bed at best 7:55 and only if my girlfriend make me ...
?
It actually comes from Snore+relax. Snorlax might have come from same. Either way an awesome name from an awesome franchise. Worth using.
D
even the app a Pokémon name. the humanity inspiration are limited these days!!!