The Japanese carrier SoftBank has just announced the Sharp Aquos Xx 302SH and Sharp Aquos Xx mini 303SH. The duo is joining the recently unveiled Fujitsu Arrows A as part of the carrier's winter lineup.
Both Sharp smartphones are LTE-enabled and run on the latest Snapdragon 800 chipset (quad-core 2.2GHz Krait 400, Adreno 330 GPU, 2GB of RAM). Also, both Aquos Xx gadgets feature 1080p IGZO displays and run on Android 4.2 Jelly Bean. The connectivity departments of both Aquos Xx phones are identical too - LTE, Wi-Fi, NFC, Bluetooth, GPS and Infrared port. Quite as expected Aquos Xx and Aquos Xx mini are water and dustproof.
The bigger Aquos Xx 302SH comes with a 5.2" display, 32GB of expandable internal storage, 16.3MP rear camera and a 2,600mAh battery. The phone will be available in blue, white, black and pink flavors.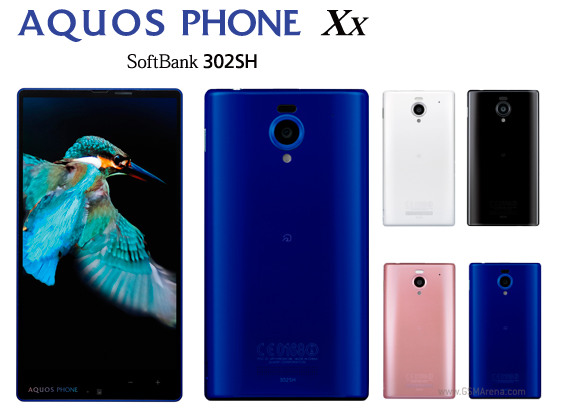 The smaller Aquos Xx mini 303SH features a 4.5" screen, 16GB expandable storage, 13.1MP rear camera and a 2,120mAh battery. It will hit the market in turquoise, black, white, red, blue, gold, light pink and vivid pink colors.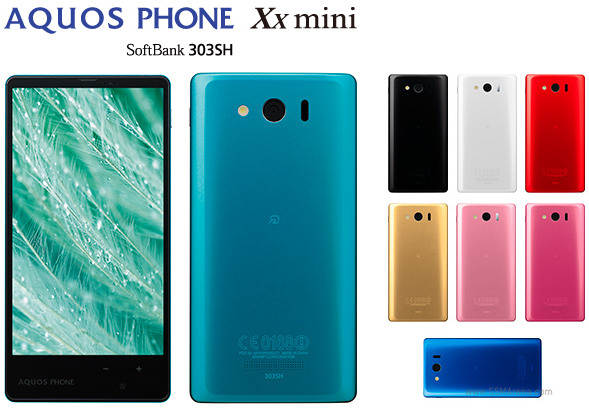 There are no official prices just yet, but the previously announced Fujitsu Arrows A and the 5.2" Sharp Aquos Xx will hit Japan in December, while the Aquos Xx mini will launch in February.
D
Just release the bigger 5.2 inch display phone in India-ASAP,you will have a large market...,with such an amazing thin bezels,and specs you can be a success anywhere on earth.
r
i wonder why sharp does not release worldwide. their phones are gorgeous. and best on specs. camera is also best. infact that will all the measure players. but they don't release internationally. they should.
?
Nice features and a very nice vivid blue color on the full size Xx. But pink? The iphone 5c pink is horrid. I can't see this one being much better.