While Samsung didn't exactly specify which sensor it uses for the rear camera on the Galaxy S6 and S6 edge, all the teardowns and software information have so far revealed it to be a Sony IMX240 sensor.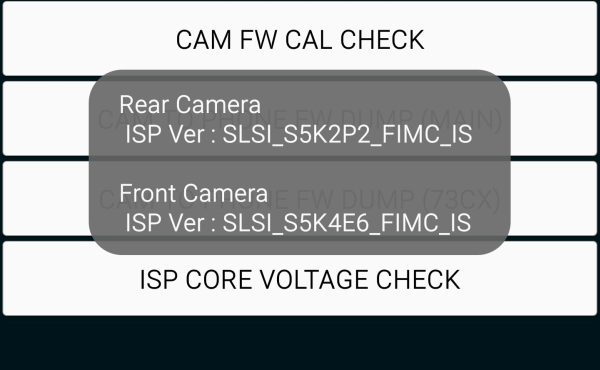 However, it seems Samsung is still using its own ISOCELL in some of the devices. It's not clear why Samsung is using two sensors and if it is region specific. Also, so far no one seems to have both devices at hand so there is no way to know if there is any difference in quality.
For the record, we have reviewed both the phones with the Sony sensor and found it to be excellent but it remains to be seen if the Samsung sensor is just as good.
You can find the information through the service menu.
L
Just to point out that iShit uses 8MP Sony sensor, not 16MP.
A
As long as I have Samsung's ISOCELL tech, I wouldn't care. But if I don't have it, at least in this case, it fortunately seems Sony's sensor is almost on par, so the difference will probably be not that noticeable. Normally ISOCELL would be noti...
A
Yes, it uses *A* Sony sensor, not *THE* Sony sensor that this users says it's kicking its butt.