As first reported by Android Police, the Google Pixel 5 seems to be faced with an issue as the first wave of shipments arrive to customers. In some number of units, users have noticed a gap between the display and the frame. This raises concern for the product's IP68 water resistance rating.
The issue seems to be affecting a small number of devices, though the number of reports appear to be steadily increasing over the last couple of days from both the Google Pixel forums as well as forums at XDA-Developers, as per the report.
The gap has been spotted at various locations around the seam between the display and the frame. While most report the gap appearing near the front-facing camera, others have seen a gap near the SIM tray or along the top of the phone. Although most of the reported devices are Just Black, the issue has affected Sorta Sage models, as well.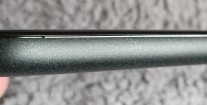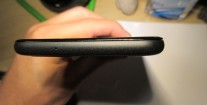 Images from XDA-Developers and Google's product forums
What's intriguing is that the gaps are not something that's happening over time of use, but something that's immediately noticeable out of the box. We can speculate that the Pixel 5's process of sealing the display to the frame was perhaps not done with the correct amount of force or not enough adhesive was used.
In any case, we anticipate Google will make a statement regarding the defect and we'll update this post if that happens.
We're still working on our review of the Pixel 5, so do stay tuned for that as well. In the meantime, you can check out our hands-on post.
M
As someone who has sold handsets for years, I find the worst culprit is Huawei. I've sold 6-7 Y6s handsets in the past couple of months and lo-and-behold 3 of them have had screen gap issues
H
Out of the box iPhones have gaps between frame and glass all the time
J
Google wants to "Rule the (Smartphone) world. Won't happen trying to peddle "Junk" !
ADVERTISEMENTS