A number of Google Pixel owners have reported that the Pixel's camera (Pixel XL is affected too) having an issue. And no, this is now about the 'halo effect' or sun flare that Google has already addressed. The issue is more intrusive and pertains to the camera's app.
A member of the Pixel User Community first started a thread on October 27 regarding the issue he's been having with the Pixel's camera. It freezes up with "pink/purple vertical lines very regularly although not all the time." Fox writes.
He was instructed to clear the cache, data, and factory reset his device to no avail. Even safe mode was not able to circumvent the issue at hand. Once the issue does happen, the user has to perform a soft reset by holding the volume down key + power key.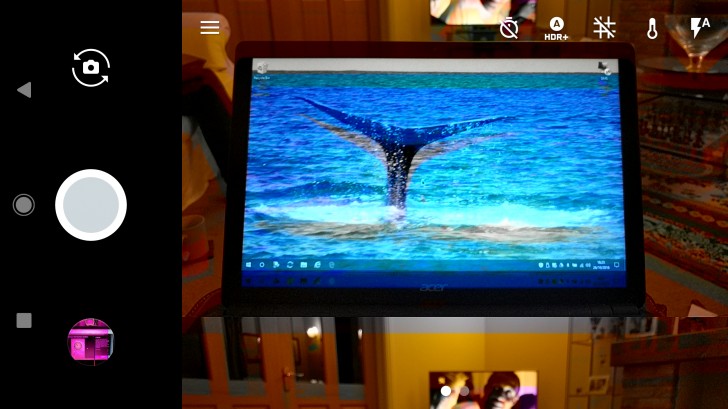 Source: Google Product Forum
Since the issue went up on the Google Product Forums, many users have chimed in with the same issue, accumulating more testimonies for Google to troubleshoot. Some of these users, mostly with international Pixel devices, have discovered that the issue happens when the handset is in an area with poor signal reception and that the issue doesn't persist when the phone's Aeroplane mode is switched on.
On October 28, just the day after the issue first went up, a Googler commented that they were going to investigate further and reply via email. We don't know if that person was emailed, but the issue page has not been updated since.
Mobile Syrup picked up the story just today and has already contacted Google on behalf of Pixel owners wishing for a fix. Let's hope the fix is as simple as a firmware update or Google will have a hard time recalling these units.
?
It is hardware if the camera is susceptible to interference from the radios.
?
It's obviously not hardware if it doesn't happen when Airplane mode is on
?
lens flare "addressed". dat play on words. its not "fixed", but yes they have "addressed" it hehe.
ADVERTISEMENTS