Despite the major hype that Apple Pay is generating, the payment system might still have difficult time to establish itself as a major player. A number of high-profile retailers including the likes of BestBuy, Walmart, and Rite Aid will not support the Cupertino giant's latest creation.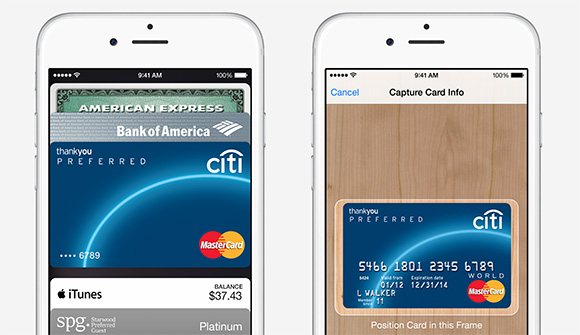 Some merchants are even disabling or modifying the NFC readers in their stores in order to shut out Apple Pay. The reason behind the move is called CurrentC - a payment system backed by retail heavyweights, which aims to cut off debit or credit card processing fees by taking money directly from a user's bank account.
CurrentC is set to launch next year alongside a dedicated app for Android and iOS. In addition to making payments, the app will also serve as a platform for retailers to offer promotions to consumers.
The list of CurrentC backers is rather extensive. It includes Walmart (the largest retailer in the world), Sears, Kmart, Bed, Bad & Beyond, and just about every major US gas station chain among others.
Time will tell if CurrentC itself will end up being a success. For the time being however, Apple seems to have its work in the payment processing field cut out.
?
You do realize they are blocking all NFC transactions...not just apple? Plus google has been doing this for awhile so I don't see how apple is (in this respect) being a molopoly.
?
I have to stay on the sidelines on this one and wait for Samsung pay. I love Samsung!! Samsung is the king!!
A
getting ready with a bag of popcorn, gonna sit back and watch android fans try to bash apple fans or apple fans bash up android fans , Ive got an android phone and the original ipad
ADVERTISEMENTS