Google recently launched Duo, the company's newest mobile video calling app set out to directly rival with Facetime. Google's Duo was only released a few days ago and it is already sitting at number one in the Google Play Store and reached top 30 on the iOS app store. All this thanks to Duo's dead simple setup which only requires a mobile number to be confirmed via SMS.
Android Police has gotten their hands on a tester build of the unreleased Allo app which Google announced back at Google I/O this year promising a smart messenger that can predict your answers and learns how you communicate with your friends. There are many sticker packs with weird, outrageous and somewhat suggestive stickers.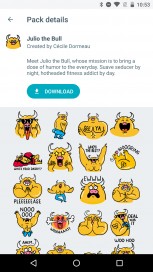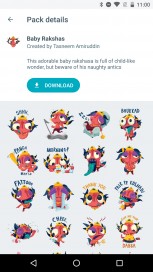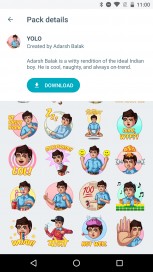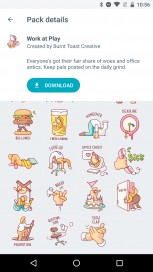 Some sticker packs for Google Allo
You will be able to download sticker packs and arrange them in any order you'd like under "My Stickers". And although these stickers are in the test build of the app, there is no guarantee that they'll make it to the final product. There will probably be some people who are easily offended by these stickers who take life too seriously.
Check out the full post from Android Police with more sticker pack screenshots at the source link below.
D
I don't think anyone will want to use these uglies
E
at the top there is a download button so that means there will be options, you download the ones you want.
?
very ugly and what simple setup ?whatsapp, viber, line etc all of them requirejust a phone number