Some Verizon and Sprint customers have their Samsung Galaxy Note8 units shipped [Updated]
Update: Well, the good news is that those who pre-ordered the Samsung Galaxy Note8 have started receiving their units. Reports say many of the AT&T, T-Mobile, Verizon, and Sprint customers as well as those who ordered directly from Samsung have already had their units delivered.
Here is an image shared by a lucky one who got their unit almost 10 days before the official release date: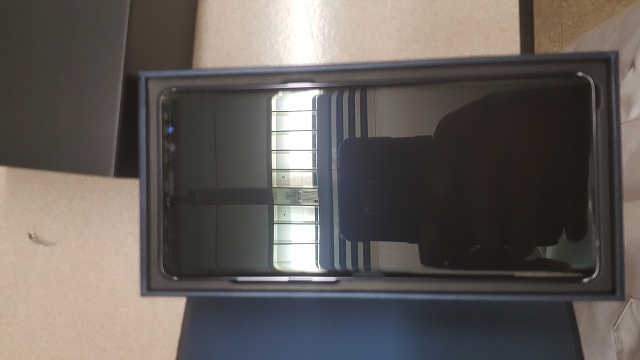 Original story below:
The Samsung Galaxy Note8 official US launch is set for September 15, but some pre-orders might be arriving much sooner than that. Reports are pouring in that shipments for the phone have already begun.
Sprint and Verizon customers have confirmed that they have already received shipment notifications for their unit. Following is a screenshot shared by someone on Verizon: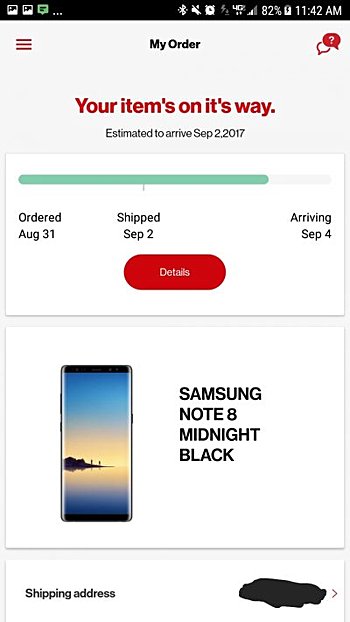 Some say their order is scheduled to arrive on today, others say their estimated delivery date is September 5 - tomorrow.
Samsung followed a similar strategy with the Galaxy S8 duo, where those who pre-ordered got their units ahead of the official launch.
?
Yes they can help you. People paid by slyiphone can simply shut up from perpetually mentioning it, in the hope of preventing people from buying Samsung, in the home that they may buy from that lame duck slyiphone, who, after telling everyone for ye...
i
S8 pair was released in between the last Note and the present and got sold in good numbers, nothing happened. If you are still in Note7 hangover, Nobody can help you.
D
"It's" shouldn't have an apostrophe. But, let's hope that commenters who actually read the article know that Verizon sent out the alert. Because Samsung is looking at selling 11 million world-wide, Verizon won't be shipping "millions".