CES, one of the biggest consumer electronics venues of the year in the US, kicks off on January 7. It seems that ASUS has been chomping at the bit to get 2014 started, as it's unleashed invites to its CES press event a day before the Consumer Electronics Show officially kicks-off.
The event headline reads "In Search Of Incredible" alongside a blurry background and some notes attached. The invite itself isn't too revealing even though that thing at the center of it might loosely resemble a Transformer, PadFone or something else entirely.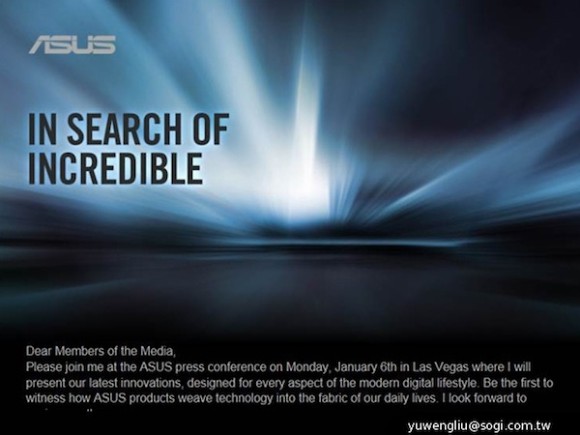 It's not uncommon for manufacturers to hold press events prior to actual trade shows, but this one is such a good deal in advance that we have no idea what to expect.
We can only hypothesize what ASUS will showcase, but from a company so in love with out-of-the-box thinking, it could range anywhere from a new Transformer Android or Windows device, to a new PadFone. Hopefully we'll have a clearer picture as next month rolls near.
D
Since Mark's anouncement i said it will be Asus and still stand by it.
?
ok..now i start to think that it´s the new Nexus 10...
J
I can't believe no one else has noticed this, not even the creator of the article. "Be the first to witness how Asus products WEAVE TECHNOLOGY into the FABRIC of our daily lives." It's obviously going to be some sort of wearable...