User Interface: as simple as it gets
Impressive enough on the outside, Sonim XP1 holds no fancy stuff inside. The Spartan user interface is pretty much on par with the most basic of low-enders out there.
The main menu displays as a 3 x 3 grid of icons with corresponding alphanumeric key shortcuts. Deeper level submenus don't have keypad shortcuts and are only navigated with the D-pad. The low display resolution renders each pixel clearly visible, yet the icons do not look that coarse. The light-heeled and responsive user interface feels quite at home in this heavy-duty no-nonsense phone.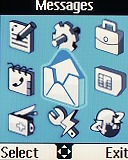 The main menu is simple
The home screen is pretty modest too. The basic status readings are all there, such as signal strength, service provider, time, battery status and the two soft key functions. Additional icons also get displayed to indicate home network/roaming, missed events, silent/vibrate mode, alarm on, etc. The home screen can use different wallpapers or one of the four predefined types: Digital, Analog, Month view and Universal time.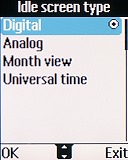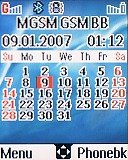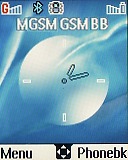 Different home screen views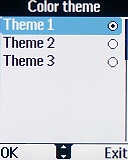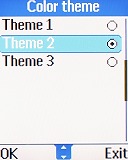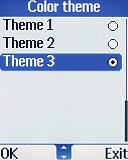 Sonim XP1 also has tree color themes to choose from
One of the best things about the interface is the wide range of assignable shortcuts in standby on alphanumeric keys and the D-pad. The D-pad even accommodates 8 of them, as each of its direction keys has a short press/long press action.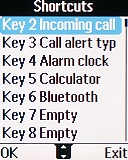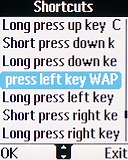 Shortcuts galore
Regular phonebook
The phonebook stores up to 500 entries with a total of 2500 phone number fields available. You can choose whether the SIM contacts or the phone contacts should be default for the phonebook. Displaying both lists simultaneously is impossible. Pressing the phonebook icon from the menu or on a shortcut does not open the phonebook itself, but the options menu, which is quite an odd decision. "View contacts list" is not even the first option on the list.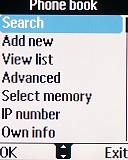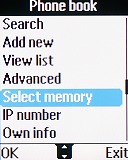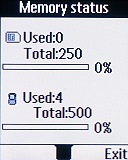 The phonebook icon in the menu brings up options, instead of the actual contact list
There is only one name field for a contact. If you're importing contacts with two name fields via Bluetooth, the names will be merged in the Sonim XP1 phonebook. Contact searching is quite rudimentary - there's no gradual typing and you have to enter the exact name or part of it, then press OK key and only then will the contact be displayed.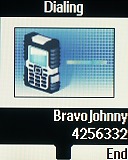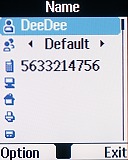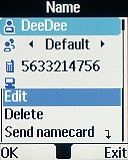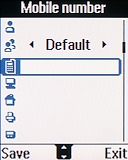 Calling our friend Johnny • Creating/editing a contact
Creating a new contact you can enter one name, up to five different numbers, email, postal code, postal address and notes. There is no way to add new fields or change field labels. Caller groups and speed dial are available.
Among the call management extras is the call filter with dedicated black and white list.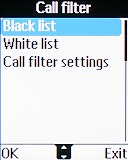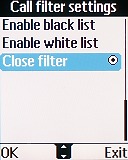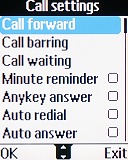 The Call filter • some other call settings
All calls are there
The Call log is divided into three different lists: Outgoing, Received, and Missed. When there are several calls made to a single contact, only the last one gets displayed. Selecting such an entry though will display the individual call times on separate rows.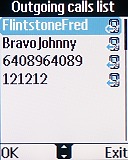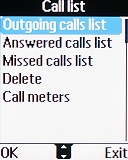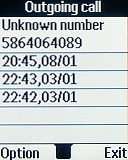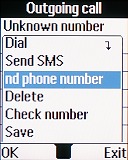 The Call list menus
The loudspeaker performance is really impressive: Sonim is the second loudest phone we've ever tested. It's deafening, especially with the preinstalled monophonic ringtones. Here is how the Sonim XP1 stacks up against some of the other handsets we've measured in our speakerphone loudness test.
| | | | | |
| --- | --- | --- | --- | --- |
| Speakerphone test | Voice, dB | Pink noise/ Music, dB | Ringing phone, dB | Overal score |
| Nokia N82 | 70.2 | 61.2 | 65.9 | Below Average |
| Nokia 3500 classic | 65.9 | 65.7 | 75.7 | Average |
| Samsung F110 Adidas | 68.9 | 65.8 | 73.5 | Good |
| Nokia 6500 slide | 74.2 | 72.8 | 78.2 | Very Good |
| Sony Ericsson C702 | 75.8 | 75.7 | 82.7 | Excellent |
| Sonim XP1 | 81.8 | 76.2 | 82.7 | Excellent |
You can find more info about our loudspeaker test, as well as the results of other tested devices here.
Messaging is a thousand strong
Messaging just couldn't have been simpler with Sonim XP1. There's no email client aboard, all you get is SMS. Storage is impressive though, with 1000 texts a respective count by all means.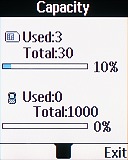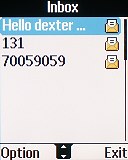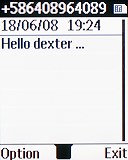 Simple messaging and impressive storage of up to 1000 entries
When composing a message, a character counter displays the number left to the 160-character limit. Predictive typing is available. Those who don't use T9 will have to turn it off each time a new message is being created.
A nice option is adding a "signature" to each new message, quite surprising to find in a phone like this one.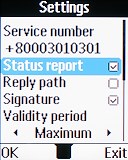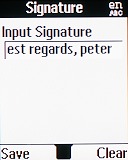 The Signature option in the settings menu
Short on applications
To get it straight, don't be looking for fancy stuff in Sonim XP1. There's no video and MP3 player (there's still support for MP3 ringtones), only a basic file manager and some standard organizer applications.
The file manager, actually called "My Files", contains two folders - Pictures and Sounds. Pictures are listed as text links, which open the image in the only available full screen mode. No zoom in on images or slideshows here.
Music files don't open in a separate window but are directly played in the file manager folder.
The available applications in Sonim XP1 are placed under Tools. They include an organizer, alarm clock, calculator, audio recorder, Bluetooth, stopwatch, countdown timer and universal time.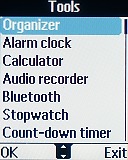 The Tools menu contain most of the applications of XP1
The simple Organizer has Month and Week view modes. Scheduling a new meeting or memo is quite basic, options boil down to setting a date, start and end time and adding text.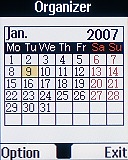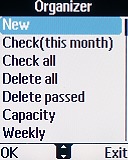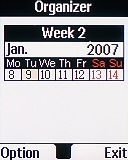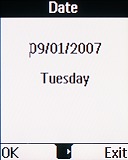 The organizer • creating a new event
The Alarm clock is very simple. An alarm can be set to go off once, everyday, on weekdays, and everyday except Sunday. Setting the alarm tone is available in the settings menu.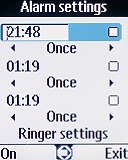 The Alarm clock
The calculator, audio recorder, stopwatch, count-down timer and universal time are the features that complete the basic PIM list.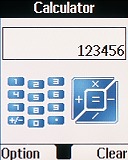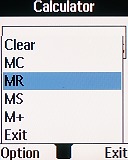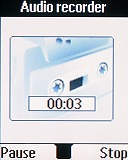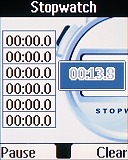 Calculator • Audio recorder and Stopwatch apps
Finally, the basic web browser is doing fine with WAP optimized sites.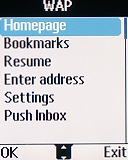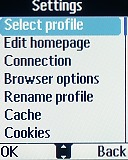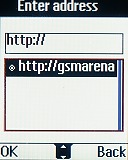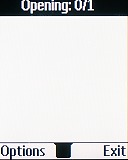 The basic WAP browser failed with GSMArena.com