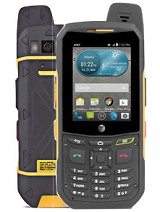 s
It's a great phone for talk and text with light data usage. The flex t9 takes some learning, but it's not hard.
Pros:
Durable, easy to read in sunlight, good audio, good GPS reception

Cons:
Small screen, no SD card slot, only runs android 4.4
F
savidge4, 30 Apr 2018I have had this phone for 2 years now. The phone is as close to bullet proof as a phone will ... morethe dialing 911 is a huge problem for me. obviously. sonim fix this
s
I have had this phone for 2 years now. The phone is as close to bullet proof as a phone will ever be. The last concern you would ever have is " breaking " it. The flip side of durability becomes usability.. and here is where this phone lacks a bit. Texting.. you are using the number pad.. not so bad in most cases but typing user names and passwords.. not so fun. I have considerable issues with placing the phone in my pocket.. well let me re phrase that.. the fact I can not place it in my pocket. Has nothing to do with the size or the weight, and everything to do with activating emergency dialing.. or just beeping constantly. I have somehow managed to dial 911 so many times from my phone ( in my pocket ) 911 has actually blocked my number.

All of that said... I will probably upgrade to the XP8. a little bigger.. a little heavier.. and to those that say its not a "status" piece... you haven't carried one around. I get more comments about my phone.
P
LU, 02 Aug 2017anyone nows if this phone is intrinsic? ill appreciate it! thanksThey have XP 6 in both normal and Intrinsically Safe (IS) model.
g
I've had my XP 6700 since Apr 2015 and love it! Previously I had a 3400 Armour and loved it too. Both are very durable and the 3 year no questions asked warranty shows they stand by their phones!
D
too bad they didnt cut that screen bezel and raise and widen the screen, and give it a PDC venture/ rim blackberry style keyboard if the PDC venture were more durable and wasnt such crap in the hardware department i'd use it as my daily driver, right now i', using the hydro vibe now because its the only reasonably priced rugged phone

D
I appreciate the courage of sonim to try a completely different phone. I found this phone while I was searching for a cute phone below 3.7 inch with gsmarena's advanced search option. Overall i really impressed on the phone except the price. Consider poor people like us too so that we also can take part in your succesful journey. thank you
Total of 9 user reviews and opinions for Sonim XP6.