Sony FS7 is one of the most popular semi-professional video cameras on the market. It is popular among indie filmmakers and YouTube content creators for its high quality video, feature set, compact design, and affordable pricing compared to professional video cameras.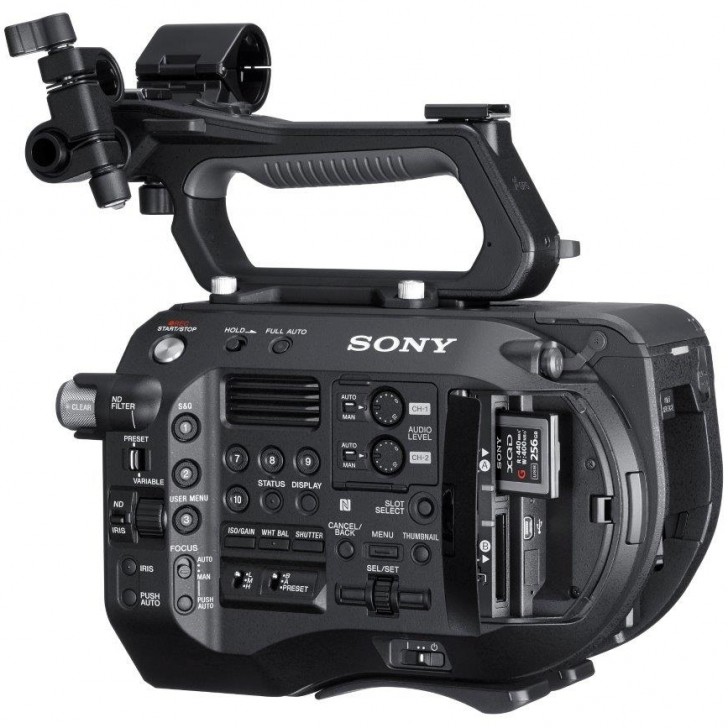 Sony has now launched a successor in the form of the FS7 II, which will be sold alongside the older model. Most of the changes on the new model won't seem like much on paper but they are all carefully selected design changes based on user feedback that should make the lives of the person operating the camera easier.
First of all, the FS7 II gets a electronic variable ND filter. You can adjust the camera's electronic ND filter within its 2-7 stop range smoothly even while shooting or just stick it into Auto mode to let it do its thing. You can also assign any three values to preset buttons to quickly switch to them.
Next, the camera features a lever lock type E-mount that allows you to unmount the lens by turning the lens collar instead of the lens itself, which prevents having to remove the lens support rig and saves time.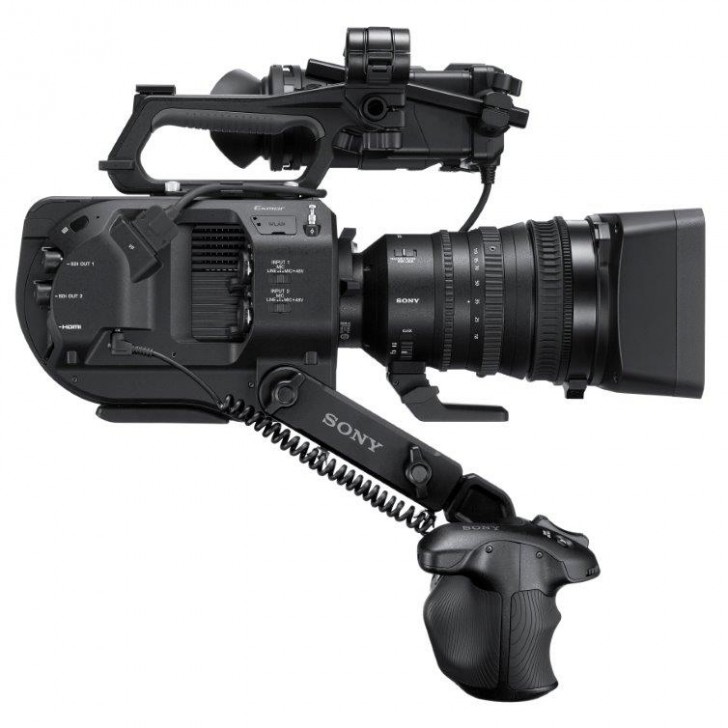 The FS7 II also uses tool-less design for attaching and adjusting the viewfinder and hand grip. Durable square section rods and lever-clamps on the LCD and camera body allow moving the viewfinder back and forth without changing height.
The FS7 II will also be available in a kit lens package with a new 18-110mm E-mount Super 35mm lens. The lens uses Sony's Smooth Motion Optics, which is optimized for motion image capture, and takes care of issues such as lens ramping, lens breathing, optical axis shift and not being able to maintain focus while zooming. The FS7 II also supports the XQD card format and Sony is launching the industry's first 256GB XQD card alongside the camera.
The FS7 II will be available in January 2017 for $10,000 body-only and $13,000 with the 18-110mm lens.
D
Exactly. Best selling "non-pro". I look at this camera, it screams pro in every corner and inches of its chassis man :/....
F
Who's got 10k to spare?
?
it is semi-pro since all pro tools are built-in. and you will use e-mount lens like VG lines