Today, Sony announced that it's working on a couple of new image sensors for use in smartphones and other portable devices.
The sensors use a new RGBW matrix, which adds a white pixel to the usual RGB layout, aiming to improve light sensitivity and, in turn, low-light performance. Sony says that while the addition of white pixel normally has a degrading effect on image quality, here they have found a workaround with their new processing algorithms.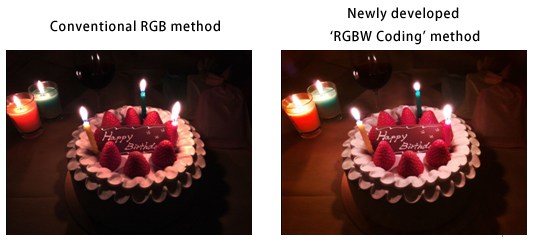 The new Sony sensors enable the creation of movies with High Dynamic Range (HDR). That would allow you to capture higher quality footage in high contrast situations, as demonstrated in the following video.
Sony plans to release three mobile sensors, utilizing this new technology this year. An 8 megapixel one, measuring 1/4" in diagonal is planned to start sampling in March, but that one won't have the HDR movie support.
The first proper RGBW Sony sensor should measure 1/3.06" and should come in June. Its effective resolution will be 13 megapixels.
Finally, an 8 megapixel 1/4" sensor with the HDR movie support will be developed by August this year.
So, we probably won't see actual smartphones with the new sensors by the end of the year, but here's hoping that the waiting will be worth it.
a
r u crazy??? xperia u is definitely good phone.
s
why it is daba mbl , im planning to buy it its not good?
b
sony xperia u on your daba mobile............
ADVERTISEMENTS