Xperia XZ and X Compact hands-on
Sony at IFA 2016: Xperia XZ and X Compact hands-on
Accessories hands-on
Sony Style Cover Touch
The first and the coolest new accessory compatible with the new Xperia X additions is the Style Cover Touch. It's a flip case with a transparent front cover that lets you use the display without opening the flip.
The cover compliments the unified design with similar shapes, so you won't be losing its coolness.
Naturally, there are cuts for the earpiece, the front sensors and camera, and the bottom speaker.
Sony Style Cover Stand
The Sony Style Cover Stand is rather self-explanatory. It's a flip case which also transforms into a stand. It also follows the unified design and is made of premium and soft material.
The case has a magnetic tag which unlocks/locks the screen on each flip.
Other
These two Sony smartphones are compatible with Sony's Charging Dock and the existing regular and fast charger plugs.
First impressions
Sony introduced two new smartphones to the X series and they are as great as advertised. Both X devices offer great looks, solid performance and capable imagers. They were thoughtfully developed with the users' needs in mind.
The Xperia XZ is a great flagship capable of everything a modern powerhouse should do. It doesn't offer a Quad HD screen, which cuts its VR capabilities short, but Sony isn't focusing on the mobile VR yet (it's busy with the PlayStation).
The new design of the XZ is appreciated and the effort put in the camera department seems huge. We can't wait to get a retail unit in October and take it for a spin outside. Definitely near water. Or maybe on a rainy day in fall.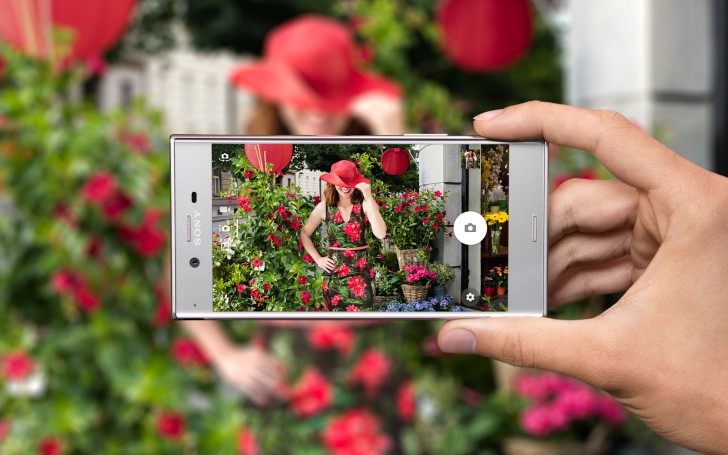 Then there is the Xperia X Compact, which seemed a bit crippled at first with the lack of water-proofing, but then everything seems to make sense with this phone. It's a mini flavor of the Xperia X, borrowing the new design and connectivity port from the XZ.
The only issues on the horizon are related to the pricing - Sony seems to want above €700 for the Xperia XZ and €500 for the Xperia X Compact. And there are more capable phones in these brackets out there that Sony seems to have been ignoring for quite a while.
Still, we are yet to see those beasts in action, and whatever the pricing, we are sure the fans will appreciate Sony's effort.