Sony has started its Android 8.0 rollout for the Xperia XZ Premium today. Those with the device should see the notification pop up on their displays.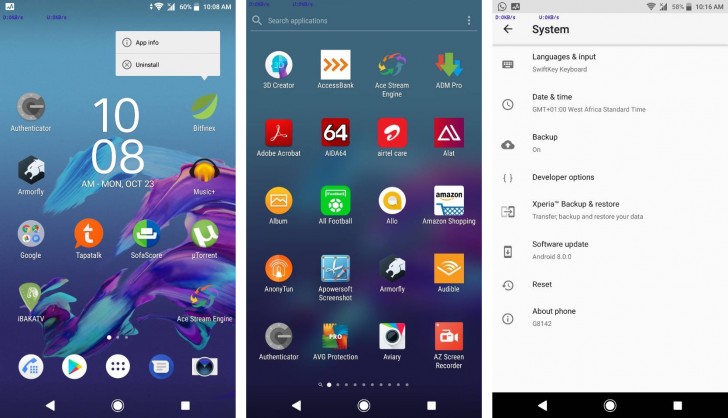 In addition to Oreo-specific features, Sony has also added some new features to the device. One of these is the 3D Creator that was introduced with the Xperia XZ1 and XZ1 Compact, which lets you 3D scan faces and objects and then share it or 3D print it.
There's also Predictive Capture, which automatically detects a smile on the subject(s) and then starts capturing frames even before you hit the shutter and lets you choose and save the best moment.
Other additions include autofocus burst that detects and tracks moving objects and focuses on them, improved stereo speaker sound and aptX HD support for compatible headphones, and app shortcuts that let you long press on icons to launch app specific shortcuts.
Check your device to see if the update is available for you.
Snapple and SameSong just feel bad cause they would like to get half of what we have with Xperia :)
Compared with 1+5, galaxy S8/8+ & note 8 and Iphone 7/7+ and 8/8+. All of it lost to xz Premium for speed test not yo mention the xz1. Look for your self, you seem to just comment for something you don't know about. Information and knowledge is f...
sony's ui is so ugly and outdated. their nougat doesnt look like nougat. lol. no one love nougat with lolipop ui.