The Guardian interviewed Sony CEO Kaz Hirai, who talked in depth about the company's various divisions, but we found his thoughts on the smartphone segment the most interesting.
First, the good news: Sony Xperia phones are here to stay. Now the bad: phones may not be. Hirai believes the future lies elsewhere but to capture and lead this future market, his company needs to stay in the communication business.
"It's not about the smartphones of today; it's more about looking beyond smartphones – at what are we going to be doing – and to be a player in this space; ideally to be a leader. For that strategic reason, I want to make sure we stay, not in the smartphone business, per se, but in the communications business."
Some companies (Samsung, LG, Apple) already offer an alternative, phone-free life – smartwatches with voice call and LTE support, plus music streaming and wireless payments. The market's thirst for large screens, however, means that few have dropped their phones in favor of a watch.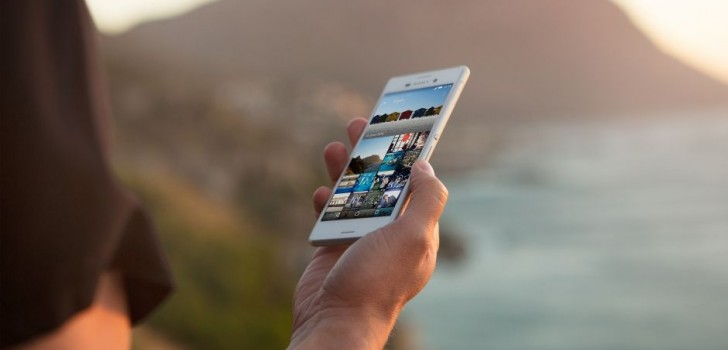 Sony, however, has effectively discontinued its smartwatch line, the last model came two years after Hirai took over as CEO. So whatever he envisions as the future of communications, it's probably not wrist-worn.
The company has some forward-looking projects, but for now it's tough to see where they might lead. The Sony Xperia Touch is a fascinating way to interact with standard Android apps and games and offers some novel functionality. And the Sony Aibo robot dog makes for an emotional connection to electronics.
The CEO also touched on one of Sony's most successful businesses – the image sensor division. They are used by the leading manufacturers of phones, digital cameras and surveillance equipment, but Sony wants a piece of the growing automotive market as well.
Hit to Source link to read the full interview with Kaz Hirai. He also talks about Sony Pictures, Sony corporate culture and his own guiding philosophy.
?
Thumbs up for Sony! And thumbs down for Nay Sayers... Lol
N
And I'm not wrong about what I said. Sony phones ARE pretty much nonexistent to the average consumer, at least here in Canada and the states. Nobody I talk to is even aware that Sony makes phones. This is called "proof from observation" aka empirical...
ADVERTISEMENTS