Digital personal assistants are all the rage this year, but what about digital personal trainers? Sony has been working on its Lifelog app and it can now analyze the food you're about to eat. It's simple - just snap a photo and let the artificial intelligence behind the scenes figure it out.
The app can use what it has learned about you and the goals you've set for yourself to offer advice on your diet. So it goes beyond telling you to skip the triple fudge cake, the app will help you adjust your long-term diet for a change towards a healthier lifestyle.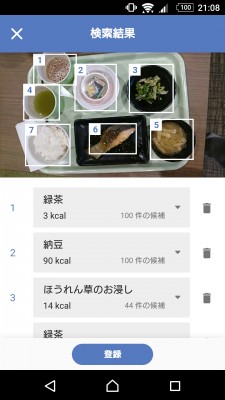 Phantom calories: what the app doesn't see, doesn't count
And here things take an Orwellian twist. Sony is launching the Meal Image Analysis software in Japan first. There it will collaborate with businesses which want to keep their employees healthy - instead of sitting on the desk all day and eating junk food. Call me crazy, but if employers actually cared, they would provide easily-accessible healthy food in the office, no need for extra smart software. Oh, well.
#
hope they mak an app like this when finding good ppl. lol
M
All Z are glass + metal. I have z4
ADVERTISEMENTS