Sony held its Corporate Strategy Meeting laying out its plans going forward. The mobile division, in particular, is long away from its glory days and was merged with the TV, audio and camera divisions two months ago in hopes to bring it back to profitability.
The aim is to leverage the brand's recognition across sectors like gaming, music and TV's to bolster smartphone appeal and according to Sony, the Xperia 1 is the first example of this approach.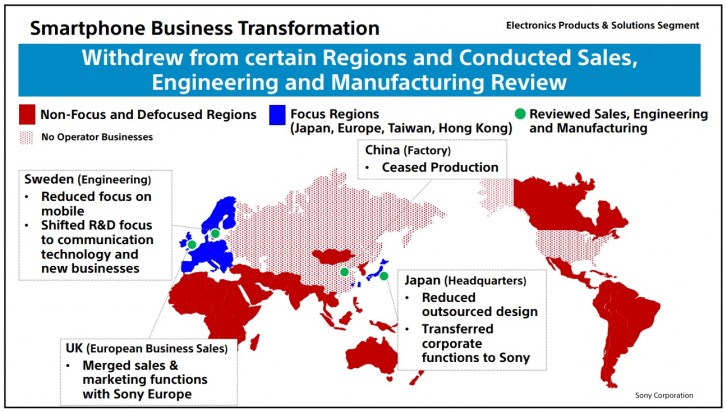 Now the company announced its planning to cut operational costs by 50% and will pull out of several markets in order to focus on a smaller client base. The focus regions include Japan, Europe, Taiwan and Hong Kong. At their expense, Sony is pulling out of India, Australia, Canada, South America, Mexico, Africa, and the Middle East.
The main goal is to have the smartphone business profitable starting with the 2020 financial year. Sony is trying to stay afloat and this plan showcases a slow but certain strategy to do so.
?
Xperia1 is NOT using Dolby audio. Stop lying here. Its using HDR10 with the upgraded bt2020 software. Thats still behind Dolby and the current standard of HDR10+ Also xperia1 only has 8 bit display. Xperia 1 has a 10-bit equivalent display (8...
ADVERTISEMENTS