Sony Ericsson has just announced its first phone from the Walkman series to run Android (or the other way around). By the looks of it, the W8 is an XPERIA X8, but with a bit of fancy colors and a WALKMAN logo.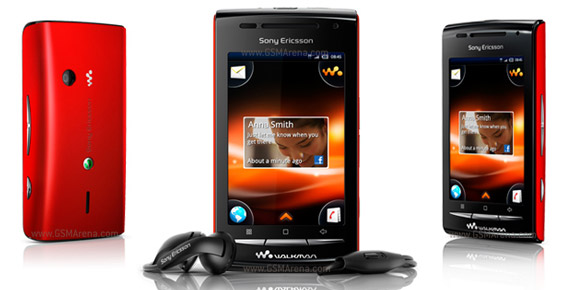 Just like its brother, the X8, the Sony Ericsson W8 sports a 3-inch capacitive touchscreen with a resolution of 320 x 480 pixels, a 3.5 mm headphone jack, and a 3.2MP camera. Under the hood there's a 600MHz single-core processor ticking, with 168MB of RAM.
The W8 will run Android 2.1, which is a bit unfortunate, as most Droids on the market are now running Froyo or even Gingerbread. Nevertheless, this is the first Walkman phone to run the Google mobile OS, which will be covered by the Timescape UI.
Being a Walkman, the phone will come with Sony Ericsson's stereo headset, the MH410.
The Sony Ericsson W8 will be available in China, Hong Kong, Indonesia, India, Malaysia, Philippines, Singapore, Taiwan, Thailand and Vietnam starting from Q2 2011 in a choice of colors - Azure Blue, Metallic Red, and Iconic Orange. Pricing is yet unknown, though.
ADVERTISEMENTS