Sony Ericsson and the extreme sports brand Billabong have entered into a partnership, which will bring the Xperia smartphones closer to the adrenaline junkies, who are fans of the popular Australian clothing and gear company. The first product of the partnership is the Sony Ericsson Xperia active Billabong edition.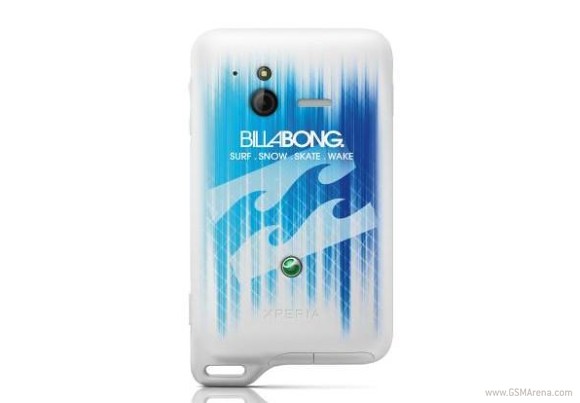 There is no difference between the newcomer and the tough as nails, regular Xperia active, which we came to like quite a lot, save for the Billabong branded back cover and some software additions. The latter include exclusive Billabong screensavers, preloaded videos, and an app to keep you up to date on surfing news.
Yet another product of the newly formed partnership between the two companies is the Billabong Surf Trip - a Sony Ericsson Xperia PLAY exclusive video game.
The Sony Ericsson Xperia active Billabong edition is already available in selected markets.
p
i want to buy this hand phone,, where i can get it bro?
h
Sir, where did u buy your bilabong edition? and how much it cost? -filipino here :)
D
dude, where did you got that? kimstore? is it still availble?
ADVERTISEMENTS