Tree-hugging business
Sony Ericsson Aspen review: Tree-hugging business

Final words
It's been a while since we last had to deal with a QWERTY-enabled PocketPC candybar. But it looks like we'll be seeing quite some of them around. We don't know if the industry is running out of ideas and trying to recycle old concepts. Or quite a few makers have done their homework properly and found potential.
Either way, the Aspen is a prominent member of this new wave of phones, which will have to compete against each other, against rivals like Nokia and RIM, and against the clock – ticking closer to WinPho 7.
It's a tough job and the Aspen knows it all depends on how it balances its strengths and weaknesses. On the plus side, the green credentials will be a key feature for some, others would will appreciate the QWERTY keyboard and the textbook-grade syncing with Outlook and Exchange servers.
Aside from the hardware QWERTY, the other thing that the Aspen has going for it is connectivity. Fast data transfers, WLAN and perfect compatibility with PC will make sense for most business users. Standard USB and audio connectors are more than welcome too. The Aspen has GPS as well, but voice-guided navigation might prove to be a problem – especially if you want it for free.
On the downside, some of the Aspen's shortcomings might prove to be showstoppers.
The 2.4-inch display is one – its low resolution makes working with documents (and text in general) hard, it's touch enabled but the OS isn't exactly thumb-friendly (even on bigger screens). The XPERIA X10 mini can get away with it. But even with the much thumb-friendlier Android, Sony Ericsson had to have the interface tailored to the small screen.
The DivX support is good, but you'll have to scale all your videos down to QVGA resolution – it would be just as easy/hard to convert them to QVGA .mp4 videos, so it's not much of a bonus. Flash in the browser is good though and works most of the time – Flash support is problematic on most mobile devices.
But most importantly, the custom UI on the Sony Ericsson Aspen is a mess – there are two interface breeds (skinned and unskinned) and you constantly bounce from one to another.
That makes it very unintuitive and unattractive. What people rightfully demand this days is a capable but dead simple UI, not a loosely stitched combination of two (sometimes three) different interfaces.
You can start on the SPB Mobile Shell homescreen, go to the Slide View to check unread messages and when you choose to reply, you get unskinned WinMo interface to type the message. That's three different interfaces and it hurts usability.
The hardware part isn't rosy either. It's not the most compact and lightweight QWERTY bar and its mid-range features don't quite justify the physical size. The camera is nothing to write home about and neither are most other features – the CPU inside is not very fast, the plastic finish is no match for stainless steel and so on.
The retail price is still unknown, but assuming it's around 200 euro (and that's low balling it), here's what the Sony Ericsson Aspen is up against.
The Samsung B7330 OmniaPRO runs Windows Mobile 6.5 Standard, so no touchscreen here. You get a 2.6" and slightly higher-res display at 320x320 pixels. There's a custom UI too but nothing eco-friendly going on.
The Nokia E71 is an option too – no touchscreen again, and it's Symbian, which does give it free voice-guided navigation and an Office document editor as well. Plus, you can't complain about the OS – WinMo 6.5 and Symbian are both old timers, despite the few changes here and there.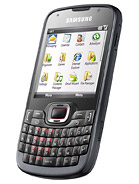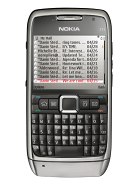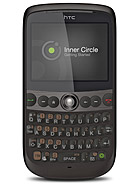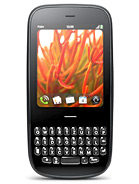 Samsung B7330 OmniaPRO • Nokia E71 • HTC Snap • Palm Pixi Plus
HTC, one of the biggest WinMo manufacturers, has an alternative too – the HTC Snap. Specs are not very impressive, but it's cheap, solidly built, has a trackball and you can find a carrier-subsidized version (like the HTC Ozone), for free on a contract.
Under the circumstances, even a Palm Pixi Plus sounds good. Bigger touch screen and touch-friendly WebOS, plus a Palm QWERTY keyboard – those have a tradition of being good. Alternatively, you could pick up an older BlackBerry.
There's more – at mostly the same capabilities as the E71 is the Nokia E63. Some of the features have been cut back and the price has equally been cut down.
On the other hand, if smartphones are not your game, there's a sizable assortment of QWERTY-enabled bars. The LG GW300 and the Nokia C3 provide good keyboards and IM/SNS integration. You can even go lower – the Samsung B3210 CorbyTXT can satisfy heavy texters with no extra weight of features that go unused but still cost a pretty penny.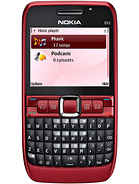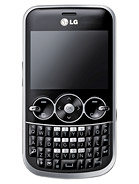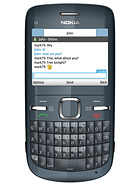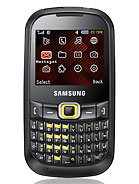 Nokia E63 • LG GW300 • Nokia C3 • Samsung B3210 CorbyTXT
The Sony Ericsson Aspen is not a bad phone in itself – and probably a good enough try by Sony Ericsson to stay in shape for WinMo 7. It's just that it's competing against old phones and it's not always winning.
We guess it can count on some brand loyalty that goes back to the olden days of Symbian UIQ. But touchscreen has evolved beyond what some thought possible. The Sony Ericsson is obviously trying to keep up and offer the best of both worlds. An effort like this is always admirable but the end result is less a perfect blend and more a series of compromises.