This article is outdated. We have already published a full review.
User interface: a promise for social networking integration
The Elm uses the regular Sony Ericsson feature phone UI that's used in most of their midrange handsets. The Flash UI is well familiar and praised for its looks, speed and multitasking ability. The new GreenHeart handsets pledge to bring Social Networking integration as homescreen widgets.
Unfortunately our Elm pre-release unit didn't have any of this implemented yet. But we've already caught a glimpse of the Sony Ericsson social networking integration. Remember the Facebook integration on the C901? The app is enabled to run in the background, and your contacts who are currently online appear on the homescreen as small thumbs with mood updates. It's a handy option with nice visuals: all the thumbs are semi-transparent and switch from one another every 3 seconds.
We suppose the promised new Twitter and MySpace integration will work in a similar way.
The main menu is well familiar, the one noticeable change being the dedicated Application icon, which is now the first item in the grid.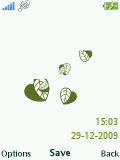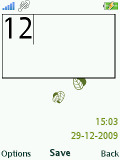 The homescreen • Smart Dial as usual
The well-known Activity menu offers quick access to a user-defined list of favorite features, web, recent events and, of course, the Running Apps tab that takes care of multitasking.
The UI is visually appealing and snappy. There's screen auto rotation is enabled in the Media Center and is generally quite responsive. There's a barely noticeable lag involved but we guess that's to be preferred over an over-sensitive accelerometer that can often play up.
Sony Ericsson Elm supports Flash Lite themes, which change the color scheme and wallpaper. Our handset has four themes preinstalled: Flow, Greenheart, Harp, and Melody. The Greenheart theme, logically, is the default one - the others sport darker color schemes.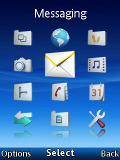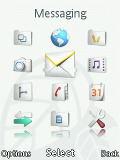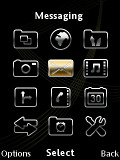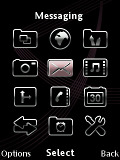 Flow, Greenheart, Harp, and Melody themes
Sony Ericsson handsets also come with a handy option for their wallpaper - you can use an application as a background instead of an actual image. Of course you can't just use any application - the choice is currently limited to a few apps. These are Calendar Wallpaper, Walk Mate and Standby World Clock 3D.
5 megapixel shooter
The Sony Ericsson Elm has a 5 megapixel camera capable of producing images at a maximum resolution of 2592 x 1944 pixels. The handset is equipped a LED flash, which also serves as auto-focus assist light.
The 5 megapixel autofocus camera offers a lot of extra features such as smile shutter, face detection, auto-rotate, macro mode, spot metering, image geo-tagging, etc.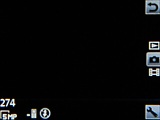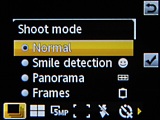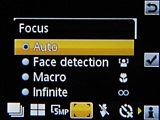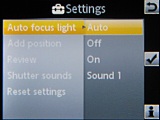 Cyber-shot v2.0 camera user interface • the Multi Menu settings
The camera toolbar at the bottom gives access to shoot mode, scenes, picture size, focus, flash, self-timer, metering mode, white balance, effects, and settings Multi Menu. The Elm doesn't have manual ISO setting.
The focus mode has an extra feature - Face detection. The face recognition system allows you to simultaneously track as many as 3 faces but focus is locked on the one that's closest to the center of the frame when the image is captured.
Using Smile Shutter is easy - first you fully press the camera key all the way down to activate it. A small blinking yellow icon in the right upper corner indicates that the mode is on and the phone will automatically snap the photo as soon as it "spots" a grinning face.
Cell-ID geotagging is available too, just remember that it involves a small amount of traffic, so you'll be billed for data.
The dedicated macro mode in the Elm allows you to take images from as close as 10 cm.
Image quality
The full-res samples didn't look so well and that's the reason we provide you only with 1024x768 samples. Processing is still about to be fine-tuned, so we'll comment on the photo quality as soon as we get a retail unit.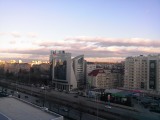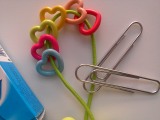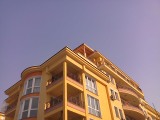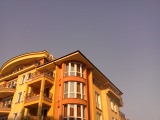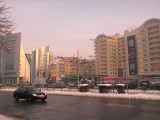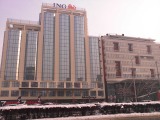 Sony Ericsson Elm camera samples downsized at 1024 x 768 pixels
Video recording
Of course, the Elm is also capable of capturing video, and it actually surprised us in that department. The Elm captures VGA videos at 30fps. The LED flash can be used in video mode too. The clips are stored in mp4 format and take about 7 MB for every minute of recording.
Video quality looks promising at this stage and we are eager to see the final result once the phone goes retail.
Here is a sample video for you to check out.