One of a kind is the last thing to call Sony Ericsson G705 upon as much as a glimpse. But conceited scoffs may be bitterly regretted. Wi-Fi, GPS and lightning fast data are likely to turn the snooty sneer into an embarrassed smirk.
Now, one of a kind may be not precisely right but the G705 is pretty darn close. The handset is only the second feature phone in the Sony Ericsson Generation Web lineup. To narrow it down even further, the G705 is only the company's second feature phone to sport both WLAN and GPS. And since the other one is proudly perched at the top of the Cybershot tree, the G705 has the midrange all to itself. What a cheeky chap!.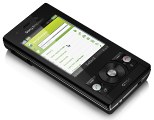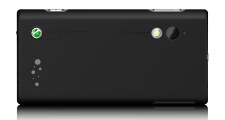 Sony Ericcson G705 official photos
Key features:
Quad-band GSM/GPRS/EDGE and HSDPA 7.2 Mbps/tri-band HSDPA for US version
Built-in GPS with A-GPS function, Wayfinder Navigator software, geotagging
Wi-Fi b/g with DLNA and SIP support, Bluetooth (with A2DP), USB v2.0
2.4" 256K-color TFT display
3.2 MP camera with LED flash,
Enhanced user interface with basic multi-tasking
Illuminated Web shortcut keys
Dedicated Play/Pause music key
Media Center, Smart search, Manage Messages
FM radio with RDS and TrackID
YouTube client
120 MB built-in memory, M2 card support, 1GB included
Main disadvantages:
Cheapo looking materials
No office document viewer
Video recording limited to QVGA resolution at 15fps
M2 card slot is under the battery cover
A feature phone with no gaps in the spec sheet, Sony Ericsson G705 finds itself in quite a predicament. One, it's good enough to mess with the big boys (yep, that's smartphones), but second, it's cocky enough for the big boys to start messing with it.
At this point, the G705 has virtually no competition among non-OS phones. Check out our comparative table below for the kind of smartphone track the G705 will be running on. A couple of Symbian-powered Nokia devices are there for a taster of what our Sony Ericsson handset is up against.





More Sony Ericsson G705 photos
We've got a bunch of sliders there, with Wi-Fi, GPS and FM radio not even mentioned in the table, as all of them are available across the sample. Nokia E66 and Nokia N95 are all-in-one Symbian phones that, business or multimedia spin aside, easily match the main point of G705 - web browsing and connectivity. The now elderly Nokia N95 manages to even match its price tag.
Nokia 6260 slide is bigger and heavier but that's probably quite worth it, given the higher-res screen, better camera, stereo speakers and the great web browser borrowed from S60 UI. But it would be a few months before it hits the market while Sony Ericsson G705 will be enjoying a good headstart - and sets to make the best of the Christmas shopping spree. What's more, the G705 sounds notably easier on the wallet than the yet-to-be-released Nokia 6260 slide.
Comparison

Sony Ericsson G705


Nokia E66


Nokia 6260 slide


Nokia N95


Network
quad-band GSM, tri-band HSDPA
quad-band GSM,
dual-band HSDPA
quad-band GSM, HSDPA
quad-band GSM, HSDPA
Dimensions
95 x 47 x 14.3 mm 98 grams
107.5 x 49.5 x 13.6 mm 121 grams
99.4 x 46.5 x 15.4 mm 114 grams
99 x 53 x 21 mm 120 grams
Display
2.4" QVGA, 256K TFT
2.4" QVGA, 16M TFT
2.4" HVGA, 16M TFT
2.6" QVGA, 16M TFT
Camera
3 MP, geo-tagging,
photo LED,
QVGA@15fps video
3 MP, autofocus,
photo LED,
QVGA@15fps video
5 MP, autofocus,
photo LED,
VGA@15fps video
5 MP, autofocus,
photo LED,
VGA@30fps video
Card slot/
user memory
M2/ 120MB
microSD/ 110MB
microSD/ 200MB
microSD/ 160MB
Other extras
Web shortcut keys,
play/pause music key,
accelerometer, TrackID,
flash themes, Torch,
YouTube
OS, accelerometer,
office viewer,
Turn-to-mute
3.5 mm AV jack,
Document viewer,
TV out
OS,Dual slide design, OS,
accelerometer,
Document viewer,
3.5 mm AV jack,
music keys, TV out
Current price/
Released
250 euros/ November 2008
290 euros/ July 2008
300 euros/ Not yet released
290 euros/ September 2006
Looks like we're all set to fire up the G705, so hit the jump to see it spin and swing into action.
B
Cool! That's a cvleer way of looking at it!
C
Tahkns alot - your answer solved all my problems after several days struggling
H
Is an excellente review of this phone, i'm planning buy it in few months. Thanks for your professional opinion Greetings from Colombia!!!