The rumor mill churned out a new one today - meet the Sony Ericsson Jalou. It is a smartphone based on the Symbian S60 5th edition - just like the Satio. As the rumor (and blurry pics) have it, Jalou will have a 3" touchscreen, a 5-megapixel camera and a GPS receiver.
The Sony Ericsson Jalou (if it's real at all) should also have quad-band GSM support and tri-band HSPA. Wi-Fi is on board too, and while it wasn't explicitly mentioned Bluetooth is more than likely.
The buttons on the side of the Jalou are reminiscent of those on the W995, the latest high-end Walkman line, but is quite more chubby. And that thing under the screen - one would reckon it's a flap maybe, like in the good ol' days of the P-series, which ran the ill-fated UIQ interface for Symbian.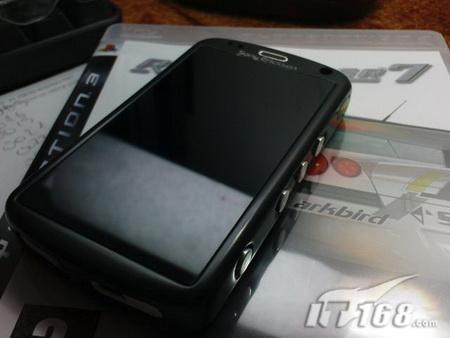 Sony Ericsson Jalou
If the Jalou turns out to be real, then Sony Ericsson will have a decent range of OSes in their portfolio - it's proprietary OS, which is pretty good for feature phones - multitasking and all, Windows Mobile with their X-Panels on top - the XPERIA X1 and X2, and finally the X3 (formerly Rachael) running Android. Then again, the photo is blurry enough to suggest some Photoshop handiwork.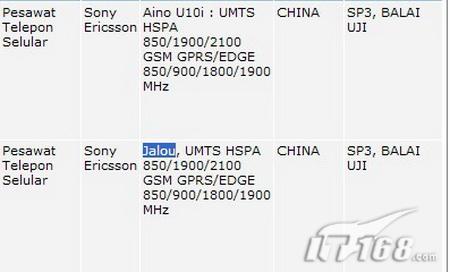 A bit of Sony Ericsson Jalou specs
The spec sheet mentions China but it should be available elsewhere too - or nowhere depending on whether the Jalou is a mythical unicorn or Sony Ericsson's commitment to get back in the Symbian game, which makes sense - the Satio is the only Symbian device they've announced for over a year and it can't stay alone, can it?
Source (Google Translate link)
?
this is the true jalou... http://www.sonyericsson.com/cws/products/mobilephones/overview/jalou?lc=en&cc=ph
ADVERTISEMENTS