Announced in November and yet to be released, the Sony Ericsson K660 is a polished 3G bar, which sneaks some high-end goodies into the midrange. Besides HSDPA and enhanced web browsing, the undoubted focal point, K660 offers a balanced feature set including Walkman Player 3.0, a QVGA display, the three-soft-key layout and the enhanced Media Center.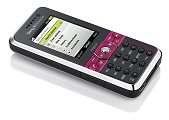 Sony Ericsson K660 official photos
Sony Ericsson K660 offers quad-band support and EDGE, USB and stereo Bluetooth completing the connectivity options.
A quick glance at the specifications of the mid-range Sony Ericsson K660 shows a lot of similarities to the just released K630. A definite advantage of the K660 is the 262K color display of QVGA resolution and the quad-band GSM support. Both handsets offer 32MB of internal memory, further expandable through the Memory Stick Micro card slot. The camera module is also the same - a two megapixel snapper with no autofocus.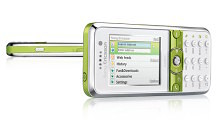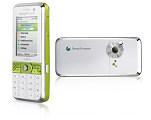 Sony Ericsson K660 official photos
The K660 comes in the rather compact dimensions of 104 x 47 x 15mm, at a weight of 95 grams. The K660 runs on a 950 mAh Li-Ion (BST-33) battery. It's officially quoted at 330 h of stand-by, while the talk time is 9 hours.
The Sony Ericsson K660 will be available in two color combos - "lime on white" and "wine on black". We had the latter for our quick preview of the Sony Ericsson K660.
Design
We liked the design of Sony Ericsson K660. Neat and elegant, it comes with sleek mirror like front panel made of plastic. The tiny round keys on the keypad brought memories of the K810, though with a distinct old-school feel. The black plastic buttons have nothing but the numbers on them, while the letters are in the ample space between the keys.
The back panel is also made of plastic. The sides have a metallic finish, divided asymmetrically by a line of black matt plastic.
Well, all those sleek surfaces and materials catch the eye but also are critically exposed to finger prints. Keeping the phone clean will definitely be a challenge.
Handling the Sony Ericsson K660 is a real pleasure and working with the handset is trouble-free.
A
Excellent phone! I've had mine for 12 years now.
My favorite... 😋
m
At 1st. I was not meant to buy this phone. But when its done. Wow! It was a great phone after all, the screen display was astonishingly brilliant ,the media player was so nice that i wouldn't need to create a movie to slide show the pictures thanks...