A new Sony Ericsson cameraphone codenamed Kate has been the main subject of info leaks recently, but we finally see better images of the device. Armed with 5 megapixel camera, this yet unannounced Cyber-shot looks like a mix between the Sony Ericsson K770 and Sony Ericsson C902.
Update: The correct codename of this new puppy seems to be Fillipa instead of Kate - if it matters at all.
Currently, not much is known about the Sony Ericsson Fillipa, but as rumors go, it should sport a xenon flash, camera mode switch, and Smile shutter feature. It will also have UMTS support.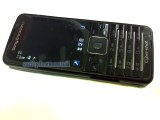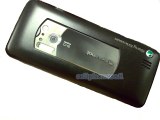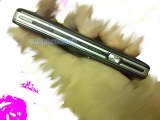 Sony Ericsson codenamed Fillipa
The Sony Ericsson Fillipa is definitely thicker than the Sony Ericsson C902, but still looks good, although a bit too conservative on the front and a bit too flamboyant on the back with this large shiny lens cover.
?
I have one of these on trial and can definitely confirm that it does NOT have a 5MP camera, 3.2MP I'm afraid, it does have smile detection though
?
When will this phone be officially announced...? Can't wait to see its features.. SE rocks..!
b
I agree with you and wala... This is the k750 update which did s/e so well but it looks nowt like it,,they should have kept same design but upped specs and size a little
ADVERTISEMENTS