Starting Media Go for the first time
When Media Go first loaded up, it quite nicely asked whether we'd like to import the current iTunes library directly to the Sony Ericsson software. That means that if you use iTunes to organize your multimedia collection, getting everything to Media Go will be extra easy.
For the rest of you, Media Go will just scan your entire hard drive for available multimedia files and will sort them by their type in its Library module. The initial scanning can take a while so be prepared.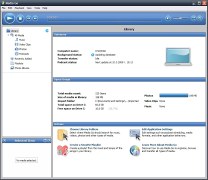 Media Go scanning the computer for multimedia
Interestingly, Media Go is not just an organizer application - it's a full-featured music player as well - quite similar to iTunes or Windows Media Player for example. Here is how the mini mode of Media Go looks like - quite unobtrusive mini player actually.


Media Go mini mode
When we connected our Sony Ericsson W995, both its internal memory and its external memory appeared as library modules on the left side of the software interface. Multimedia files on the device are again sorted according to their type, plus playlists get listed as well so you can drag-and-drop them where you want.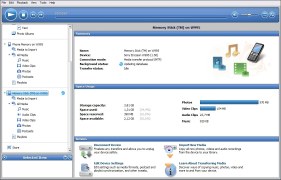 Connecting the W995: phone memory and memory card appear as separate drives
Managing music
Now that we got access to both our computer music library and the W995 library through the software interface, managing music was an easy task. So was creating playlists.
Media Go allows you to create custom playlists in the computer music library as a standard feature. Once the phone has been connected though, you can easily transfer those to its memory.
Transferring music tracks with Media Go was reasonably fast - the modest 80MB of music (15 MP3 tracks) took 40 seconds to copy to the Sony Ericsson W995 memory card - that's about 2MB/s of write speed.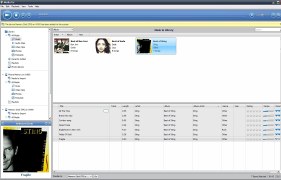 Album Art view: managing music with Media Go is easy - so is creating playlists
Media Go also allows for creating SensMe playlists with your computer's music, so it essentially brings the Walkman goodies to the desktop.
In case you've missed it, SensMe is one of the differentiating music features of Sony Ericsson Walkman products. The principle behind SensMe is the following: a desktop application (previously Sony Ericsson Media Manager) automatically assigns a mood to every track based on tempo and style. Afterwards you transfer that music to the phone and you can use that embedded information to easily create quick playlists to match your mood.
On the phone SensMe has an innovative visual interface representing tracks as dots in a matrix and positioning them according to the mood they've been designated. Now with Media Go, Sony Ericsson are bringing that interface to the computer desktop - easily transferable to the handset as well.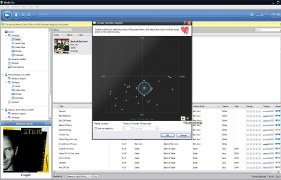 Creating SensMe playlists is really fast as it should be - nice job
Getting stuff from PlayNow Arena
Another feature of Sony Ericsson Media Go is the integration of the Play Now Arena multimedia store (think iTunes store - if you have any experience with the Apple product).
Sony Ericsson Play Now Arena was launched this year and it allows users to buy music, games, ringtones, wallpapers and themes for Sony Ericsson mobiles. There is free content as well - but right now it only seems to be limited to ringtones and wallpapers.
Additionally Play Now Arena hopes to attract visitors by getting you access to what other users are checking out via TrackID - that way you can easily see which tracks are currently most popular.
The Media Go interface to PlayNow Arena is identical to the user experience form visiting their Flash-based website, so you can easily get the idea.
For now Play Now Arena is only available to Austria, Belgium, Denmark, Finland, Germany, Netherlands, Norway, Portugal, Spain, Sweden, Switzerland and the UK. Support for other countries will come in the future.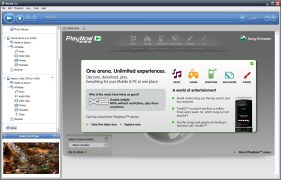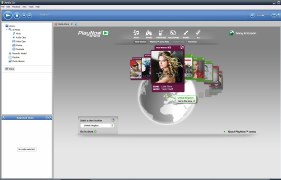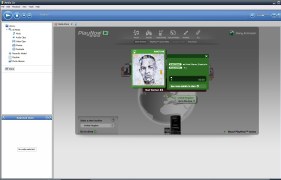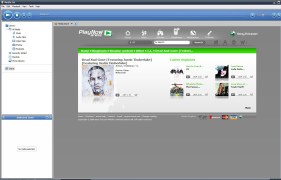 MediaGo gets you easy access to Sony Ericsson Play Now Arena
There are podcasts as well
Again, much like iTunes, Sony Ericsson Media Go gets you access to a large number of online podcasts that you can subscribe to. You can add custom ones as well.
Media Go will automatically download new episodes of the subscribed podcasts and if you choose, it can even automatically sync them to your phone.