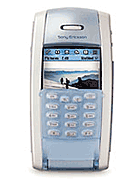 M
"what's with the touch screen, so when you in the car you have to find the pen to make a call(Bad idea)."
Have you seen the keyboard ontop of the screen? i can asure you that it actually works... tried it at CeBit =)
J
I still can't see it being better than the Nokia 9210.It needs radio plus what's with the touch screen, so when you in the car you have to find the pen to make a call(Bad idea). IN the Nokia 9210 it is as least a solid unit, but fun little attachments & falppers don't work so great.And why all these years Sonyericsson decide to wake up & create a phone.It seems great but seeing is believing.
K
this is sure the best fu**in phone your money could ever buy!! siemens+nokia can kiss sonyericsson's ass!
Total of 870 user reviews and opinions for Sony Ericsson P800.