After the blurry Sony Ericsson PlayStation Phone spy vid from the other day we can now enjoy not one but two more videos of greater quality. Luckily, Mr. Blurrycam has nothing to do with both of them. Meanwhile, a few ZEUS Z1 camera sample images popped up as well.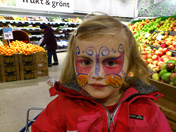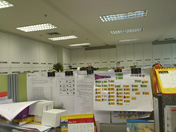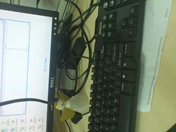 Sony Ericsson ZEUS Z1 camera samples (downsized to 1600 x 1200 pixels by Picasa)
Speaking of camera samples, up until now there was no word on the Sony Ericsson PlayStation Phone camera but these 2952-by-1944-pixel images spotted over at Picasa suggest that we can expect the Z1 to arrive with a 5 megapixel snapper on board. And the video below clearly shows that the thing also packs a tiny LED flash placed just next to the camera lens.
The handset codenamed ZEUS sure looks thick but we guess that's the price you pay to get a phone with these sort of gaming capabilities. As you just might have noticed, the fatty runs the upcoming Android Gingerbread and as the next vid reveals there will also be some sort of pre-installed PlayStation software.
There is no information on the other Sony Ericsson PlayStation Phone features save for the rumored ones that surfaced a little while back.
a
it cannot play psp or ps games.it can play minis and android shit games.y is dis shit made 4 a huge 500 dollars.v cn by psp go instead at 250 dollars
Z
can't you people see ? there's a TOUCH PAD in the center! LOL
?
Looks likes a another Chinese fake phone
ADVERTISEMENTS