Sony Ericsson are in for a major announcement next week - leaked phones are already piling up by the day. We even expect that the Sony Ericsson P5 will be announced along too.
Today's leaked handsets are Sony Ericsson S302 (the so-called Snapshot series according to the internal Sony Ericsson naming convention) and Sony Ericsson F305 (a new portable gaming series).
Sony Ericsson S302 is quad-band GSM/EDGE device with a 2 megapixel camera (no autofocus here). There's also a LED photo flash and the PhotoFix application. The Sony Ericsson S302 is obviously a lower-midrange handset and you can't expect much from it. You also get 20MB of onboard memory, Memory Stick Micro card slot, Bluetooth (A2DP), USB and FM radio.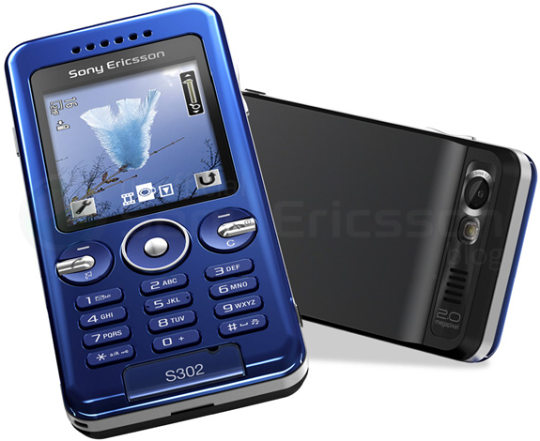 The S302 stands at only 11mm thickness and weighs the mere 79g. It's got a TFT display with a resolution of 176 x 220 pixels.
The Sony Ericsson S302 is set to be available in Q4 in Thunder Grey and Crystal Blue colors. Official announcement is expected on June 17th. There's no pricing information yet.
The Sony Ericsson F305 is again a quad-band GSM/EDGE device. Obviously being a gaming-oriented device it features a built-in accelerometer and three pre-installed games: Bowling, Bass fishing and Jockey. Bowling for example is played by simply swinging the handset as if you are to throw a bowling ball. We wonder how many of you will end up throwing the handset as well? Some of the games can be played in multiplayer mode via Bluetooth. There are also some special gaming keys that you'll notice above the display.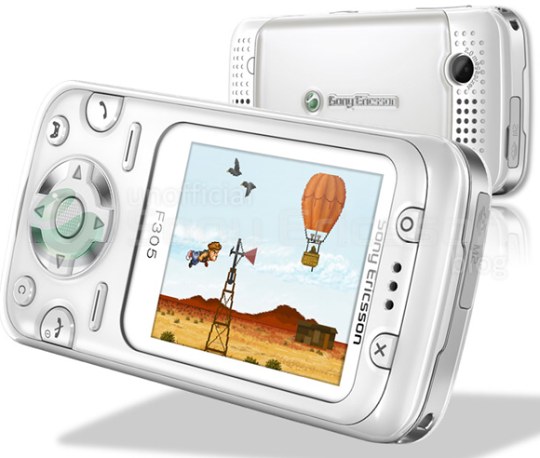 The Sony Ericsson F305 sports stereo speakers, stereo Bluetooth and, wait for it… stereo FM radio. Besides the 2 megapixel camera, the feature list also includes M2 memory card slot and a 2-inch TFT display with a resolution of 176 x 220 pixels. That resolution seems rather inadequate for a gaming device though - but maybe there will be a QVGA device in the future.
The Sony Ericsson F305 will be available in Q3 2008. Official announcement will again be on June 17th. Pricing info is yet unavailable.
Source: Unofficial Sony Ericsson Blog
b
i bought dis phone mystic black on 15th of march after using for one month i can say this phone is not satisfying but every handset hv some unique qualities Goods- good looks built-in FM TrackID track handy Lightweight slider is...
S
Yeah, your right. Actually my friends have nokia phones. And one month ago, we had a party in my friend's house, using our phones we took pictures then I asked one of my friend who had a nokia to pass the pictures he took unto my phone. When he pas...
W
Have you ever tested the mobile my friend take n82 and k850i and take photos(and no cheating)uploadon computer and zoom in,you will find thatsony 2megapixel phones and 3 mega pixel phones have better result than k850i,while the n82 has got the b...
ADVERTISEMENTS