It's been a while since we've seen interesting Sony Ericsson leaks and we thought they don't have any upcoming phones worth leaking. But we were wrong. Meet Shakira, a phone reusing XPERIA X10 design all over again.
If we assume the original XPERIA X10 is about size XL, and the XPERIA X10 mini is about size XS, then we can safely call the Sony Ericsson phone codenamed Shakira size M. Sony Ericsson obviously are keen on reusing the nice design of the XPERIA X10 on devices in various formats so everyone can find their favorite.
The only thing they've gotta do now is a Pro version with a QWERTY keyboard. For all we know, Shakira could be hiding one on its back too. Anyway, soon size won't be an issue when you're choosing an XPERIA X10 smartphone.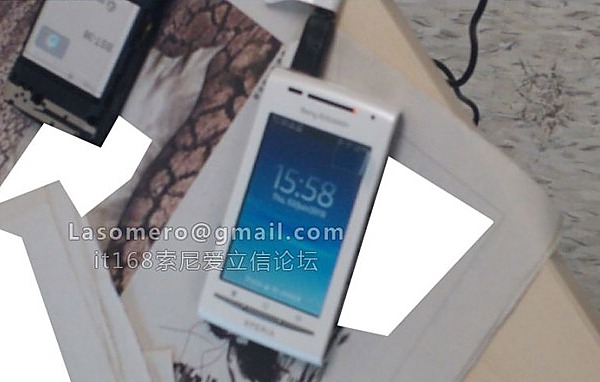 So far we don't know any specs except that it runs Android 1.6 and that it has the same aspect screen as the original XPERIA X10 so probably the same resolution. You can clearly see the videocall camera as well, so 3G connectivity should be also on board. We hope more info will surface soon. If, of course, the device turns out real.
P.S. You can always email us a tip if you have more info.
D
sony ericsson mobile company is the greatest company to design the slim and superb quality smart phones to the world wide SE users........... any other mobiles cannot reach like the sony ericsson mobile design.... what ...
S
I have an x10 and was never told that it had a front camera, though it seems as though it does, i've searched online to see if it actually is a camera. I have found that there are mixed opinions on this, i'd just like to know if it does or does not h...
k
Mindblowing capacitive touchscreen, awesome effects..I think You must have......A perfect Multimedia Device.
ADVERTISEMENTS