Sony Ericsson announced that they have signed an exclusive four-year sponsorship agreement with the highly popular tennis player Maria Sharapova, to become their first "global brand ambassador". As part of this off-court deal, Sharapova will be participating in a series of Sony Ericsson consumer brand campaigns.
Sony Ericsson have been involved in women's tennis for quite some time and some of you may remember that they have signed a 6-year global title sponsorship of the WTA Tour back in January 2005. The less sport-minded ones of you will at least know the tennis-oriented Sony Ericsson K800 ad campaign known as "Never miss a shot" as well as the tennis-inspired ad of the sporty Sony Ericsson W710.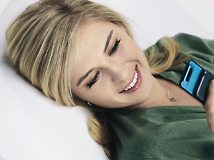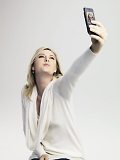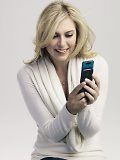 Maria Sharapova in love with a Sony Ericsson phone
An intriguing fact is that Sony Ericsson mobiles are not Sharapova's first public affection for mobile phones. We've seen our share of Motorola ads using the magic of tennis and beautiful girls as Sharapova was promoting several limited edition handsets such as the pink Motorola RAZR and the white Motorola PEBL plus a couple of non-GSM Motorola handsets.
So regardless of the fact whether you are interested in tennis or not, it seems like the Sony Ericsson fans we'll be seeing a lot more of Miss Sharapova in the years to come.
a
i can do every think for maria.i give my heart,,my lever,,my eyes,,evary think.b,coz i love her
r
maria really dominates!
n
i love se but more than se i love maria
ADVERTISEMENTS